First Phase Style Navajo (Dine') concha (concho) belt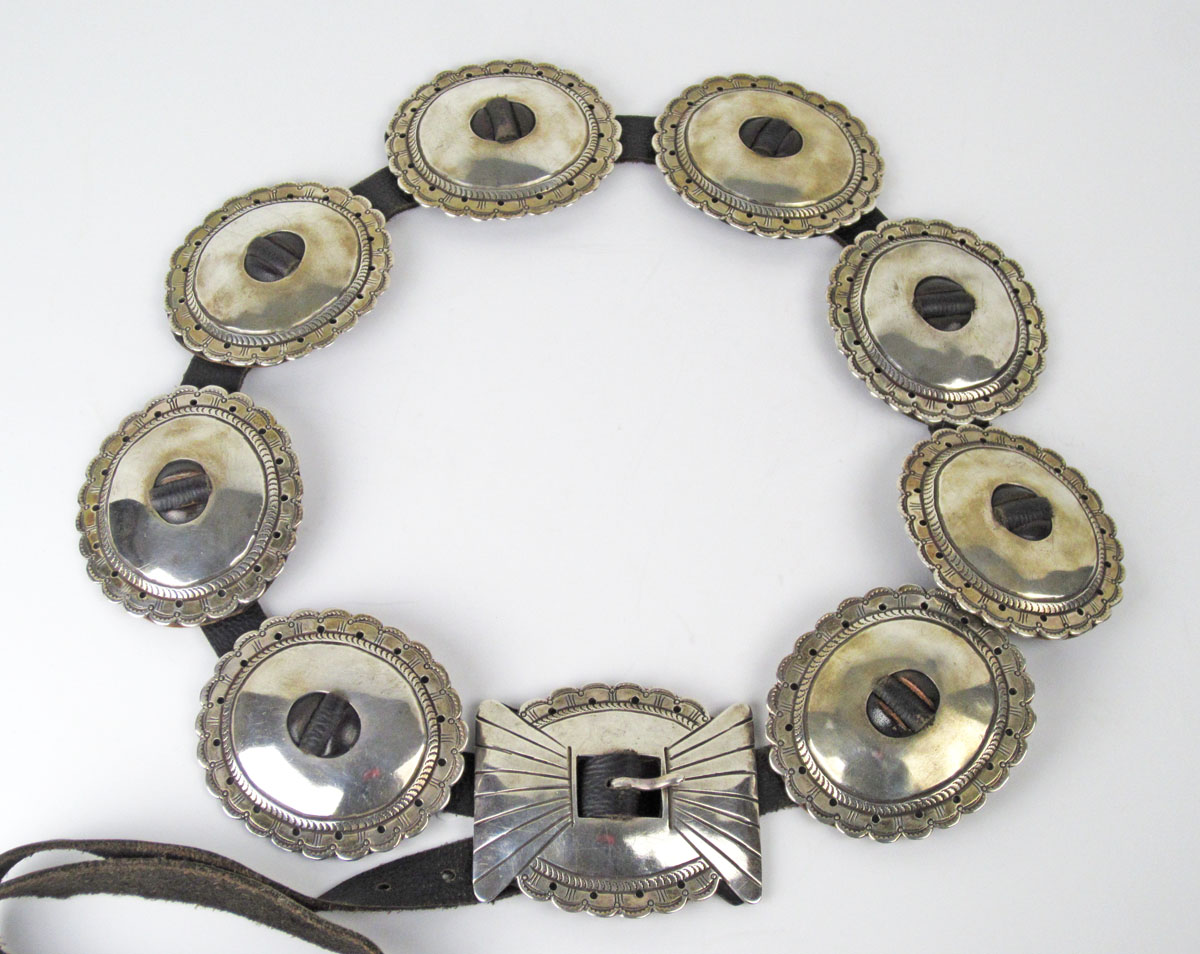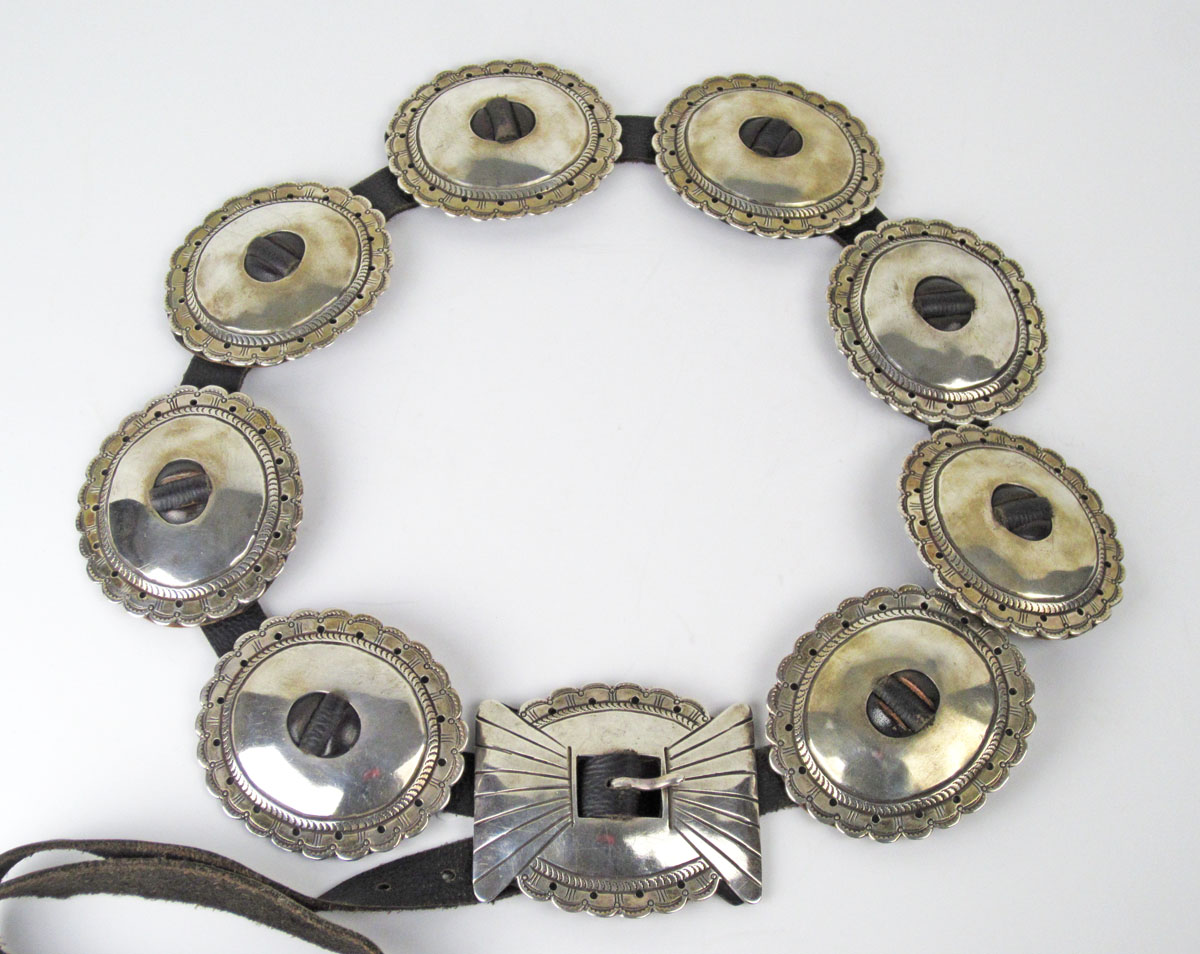 First Phase Style Navajo (Dine') concha (concho) belt
8 conches and buckle on leather belt.
(Because they are handmade, each concha is slightly different from the others in size but they are all very similar in size: for example, measuring 3 of them: 3 1/4" wide to 3 1/2" wide x 3 1/4" high)
the buckle is 3 1/2" wide x 3 1/4" high
sheet silver
newer leather belt - 54 1/2" long
circa late 1940s+
ex: Private Collection
SOLD
(mc2061)
This is a beautiful concha (concho) belt, well-made and nicely proportioned. The handwork is evident when you examine each one closely. The buckle clearly matches the conchas and compliments them well in design.
This vintage Navajo concha belt was made post World War II. It is hand-made with quality work. The style of this belt is that of an Navajo concho belt made in the late 19th century. The belt is made out of heavy-gauge silver and thus has nice weight.