Maria Poveka bowl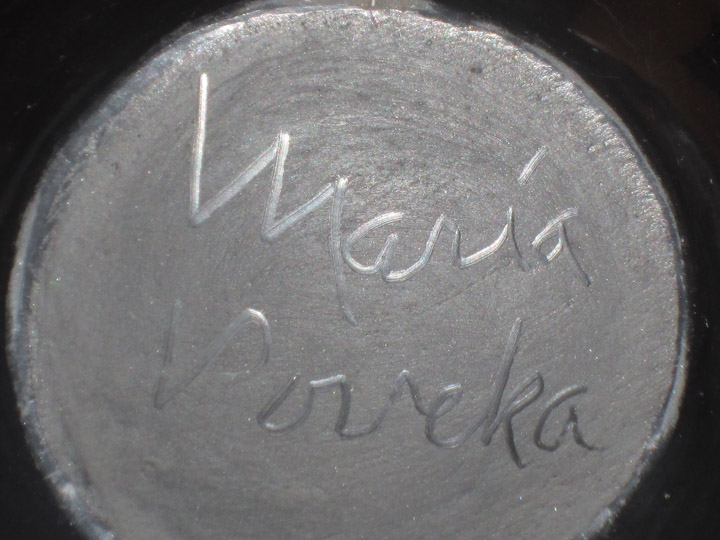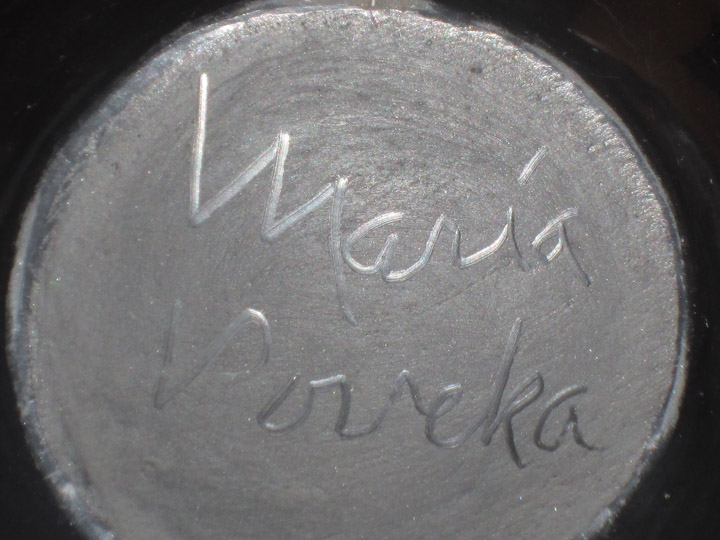 Maria Poveka bowl
5 1/4" diameter x 3 7/8" high
excellent condition
ex: Marcy Burns Collection
1956-1965
SOLD
(mc93-1)
Maria Martinez is considered the "Matriarch" of contemporary San Ildefonso pottery. She and her husband Julian developed the technique used in making black and black-on-black pottery after they were inspired by pottery excavated by Edgar Lee Hewett. This style of pottery is still made today at San Ildefonso.
Generally, Maria coiled the pot out of native clay, smoothed and slipped it, and then polished it. Julian painted the matte designs until his death in 1943. After he died, Maria worked with her daughter-in-law Santana Martinez and then her son Popovi Da. The pots were signed with various signatures, which helps date them.
The signature of "Maria Poveka" indicates that Maria made this pot entirely by herself. She used this signature between 1956 and 1965.