Northern Plains moccasins, possibly Gros Ventre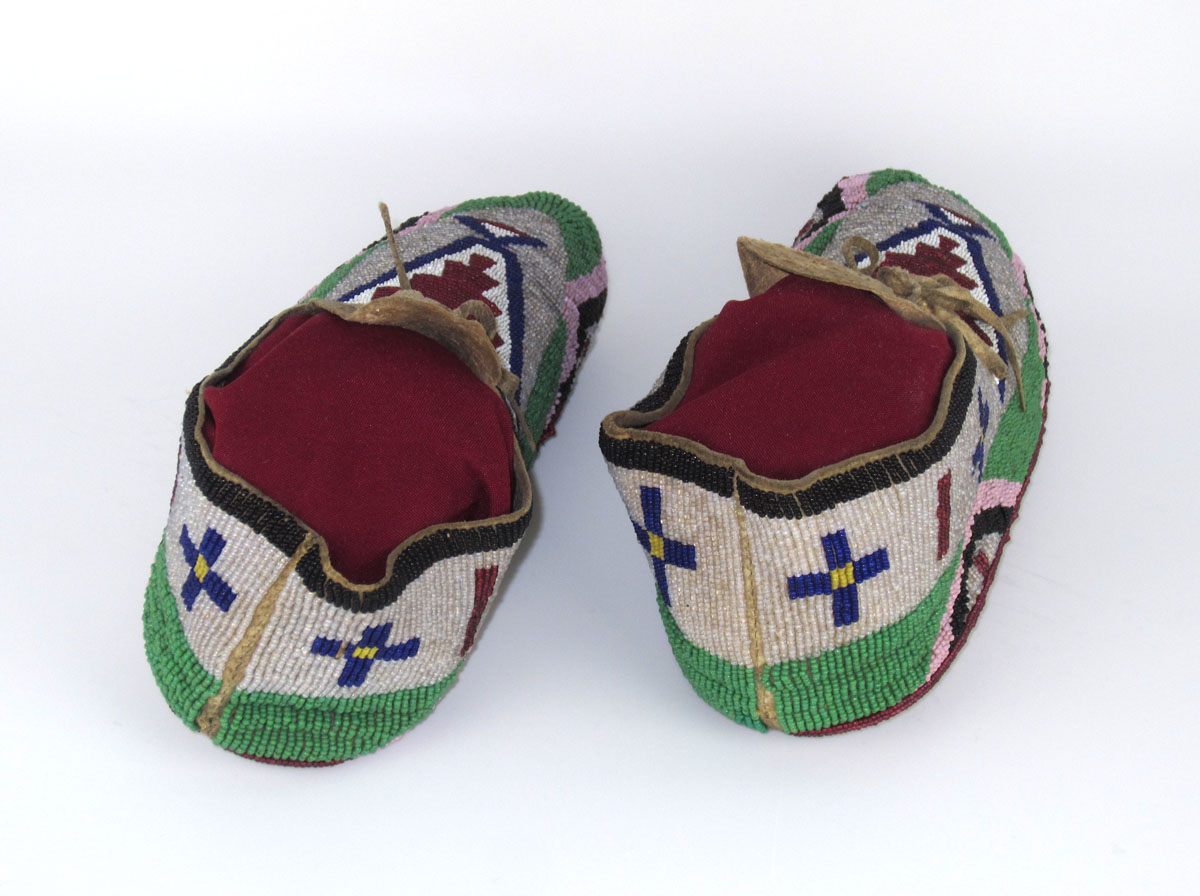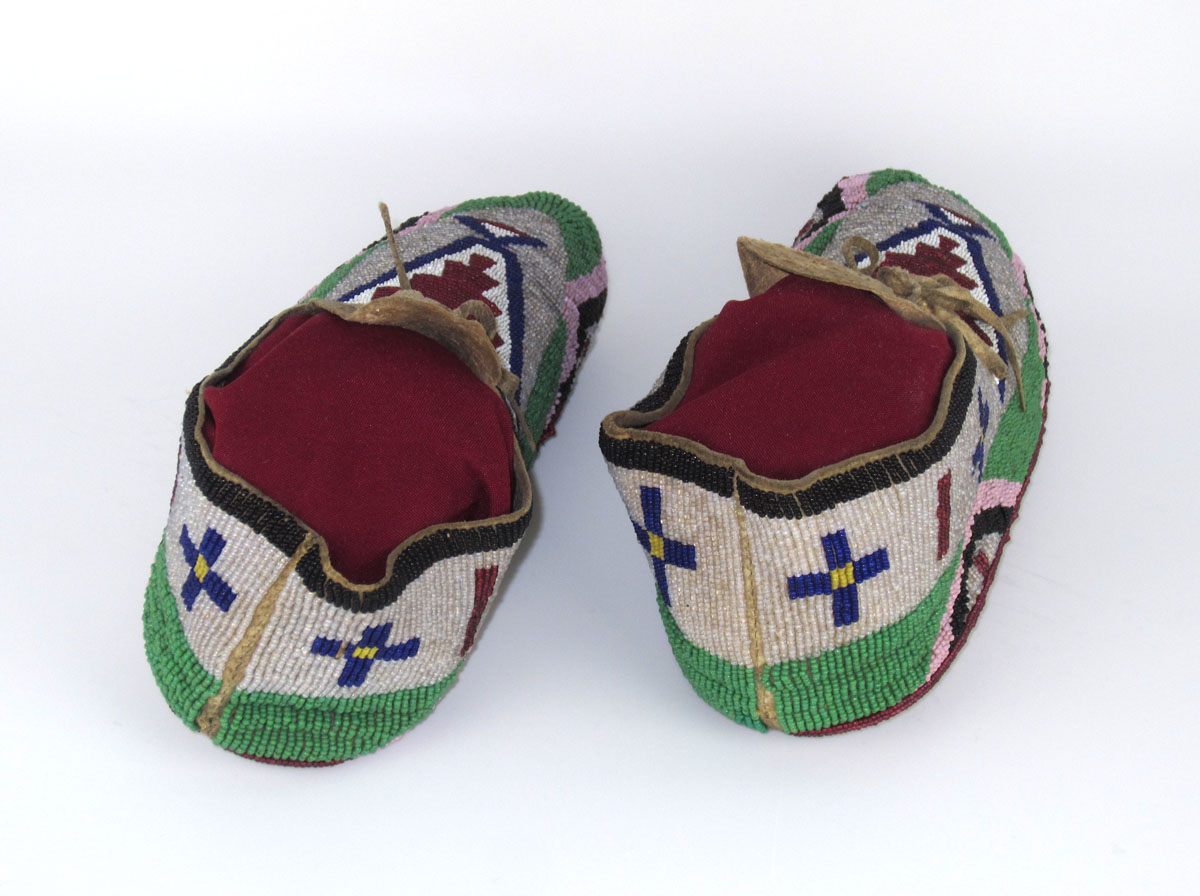 Northern Plains moccasins, possibly Gros Ventre
10 3/8" long x 3 5/8" wide at widest spot
translucent "white", red, white, cobalt blue, green, pink, and black trade beads, sinew sewn
circa 1890-1900
excellent condition with a few beads replaced and a later "Anglo" shoe sole removed to expose the original moccasin hide sole.
SOLD
bd0234
These fine Northern Plains moccasins probably originated at Fort Belknap or Fort Peck in Montana. Moccasins from this area are relatively rare and this pair is striking in its design and beadwork.
These moccasins were recently deaccessioned from a small historical society and they are fresh to the market.