Oval Yokuts polychrome basket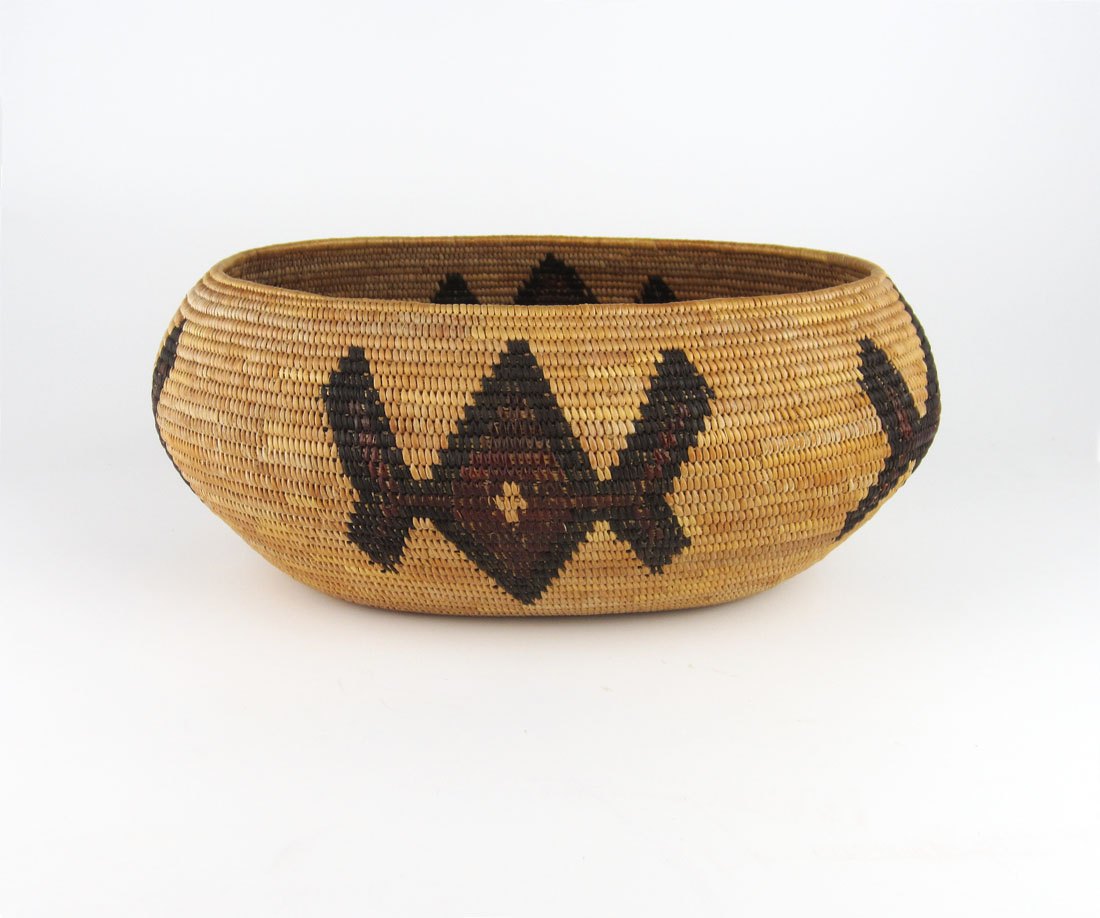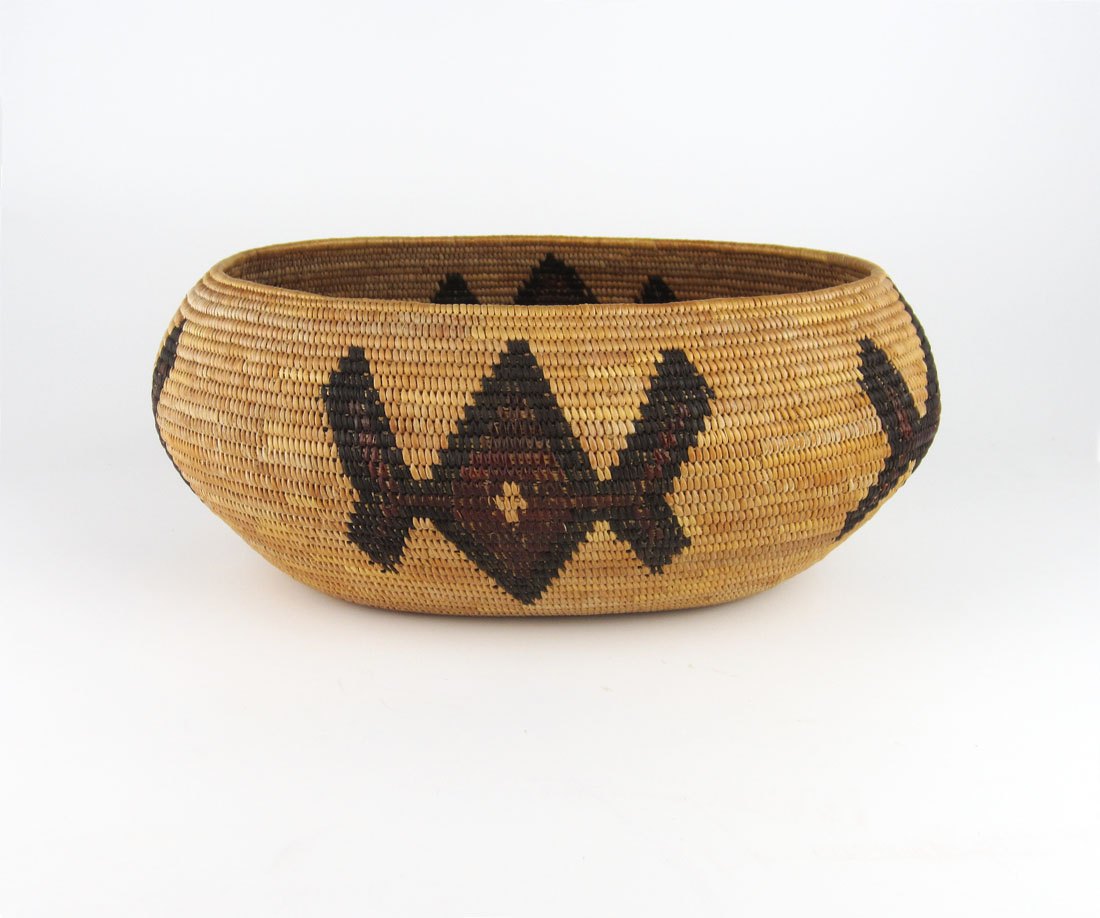 Oval Yokuts polychrome basket
attributed to Sally Edd, Dunlap, CA
9 7/8" long x 6 3/4" across x 4" high
sedge, dyed bracken fern and redbud
excellent condition
14 stitches/inch and 6.5 coils/inch
ex: Private Collection
$3500.
(mc2085)
There has not been much published about Sally Edd but she clearly was a wonderful basket weaver. Lawrence Dawson, a noted early anthropologist who was at the Lowie Museum [now called the Phoebe A. Hearst Museum of Anthropology] at the University of California/Berkeley, thought highly enough of her to include one of her baskets in his important book Strands of Time: Yokuts, Mono and Miwok Basketmakers (Fresno Metropolitan Museum: Fresno, 1988), p. 4:
We are fortunate to have two of her baskets in our current inventory, both of which are beautiful baskets with strong design and use of materials.
This basket is simple in concept, taking one polychrome design elevated to a large size and dramatic form that enhances the oval form of the basket. The weave is very even and the basket has survived the years in excellent condition.