Zuni earrings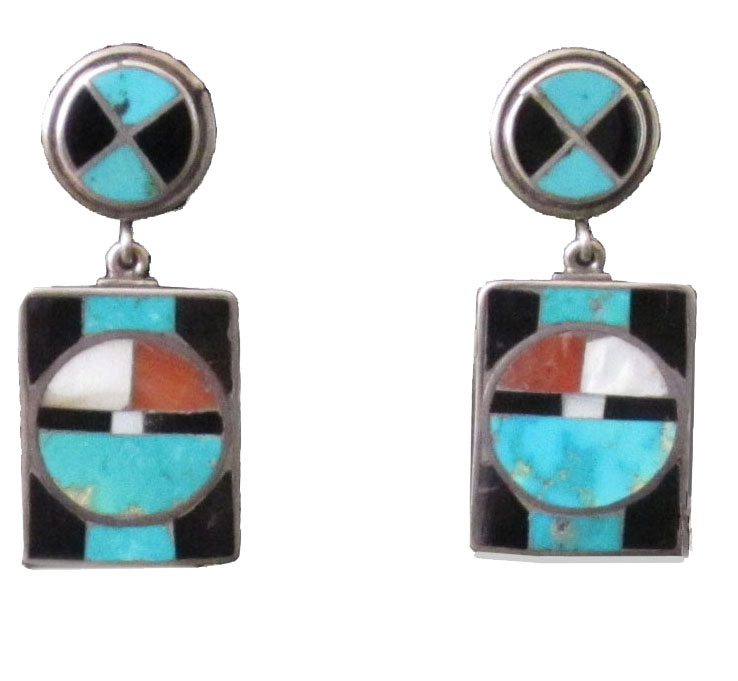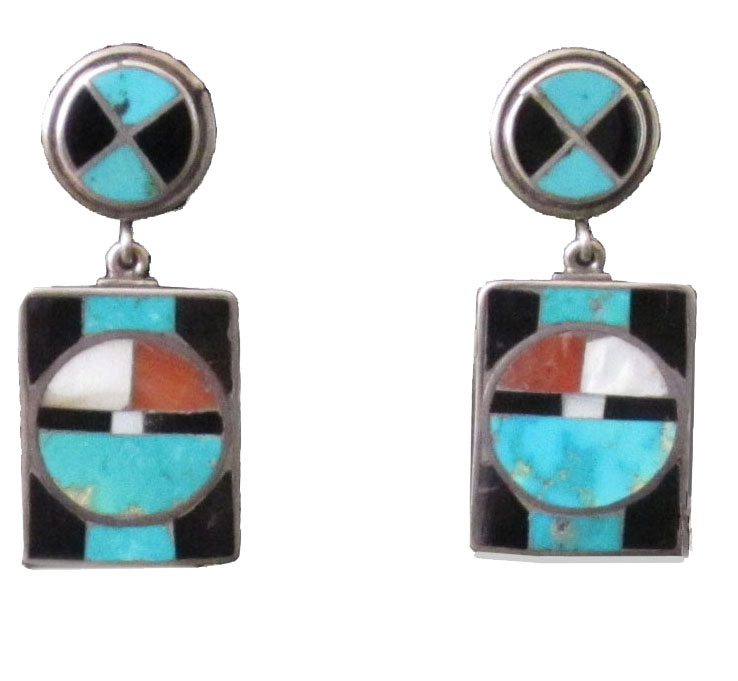 Zuni earrings
Mosaic inlay dangle earrings
1 5/8" long x 11/16 wide (width of rectangular dangle)
Elaborate Zuni sun god design set in rectangular setting hanging from Zuni inlay round piece.
circa 1930-1950
SOLD
(MC1763)
made out of sterling silver, turquoise, onyx, mother of pearl, and spandela shell
This pair of Zuni earrings is of the highest quality. The design is an elaborate depiction of the Zuni sun-god and the mosaic inlay is superb.
The Zunis did not sign their jewelry nor did they use the sterling hallmark until after World War II. This pair of earrings is of that earlier vintage. The maker is unknown.
To our eye, this is one of the finest pair of Zuni earrings that we have ever offered for sale.