Nez Perces cornhusk and wool hat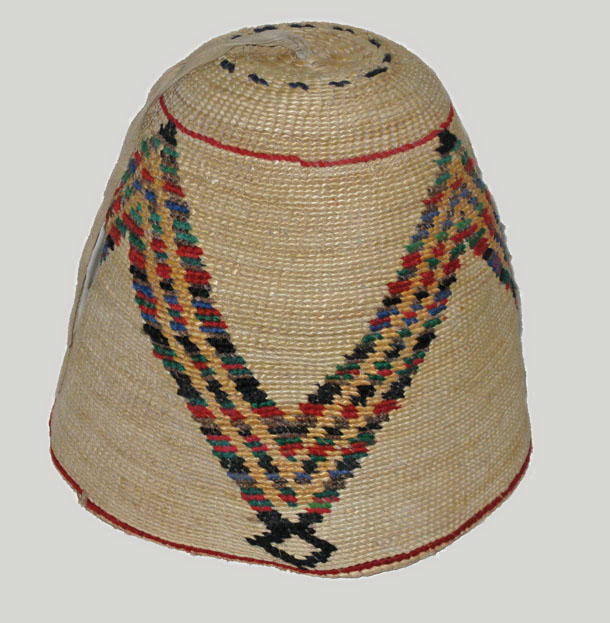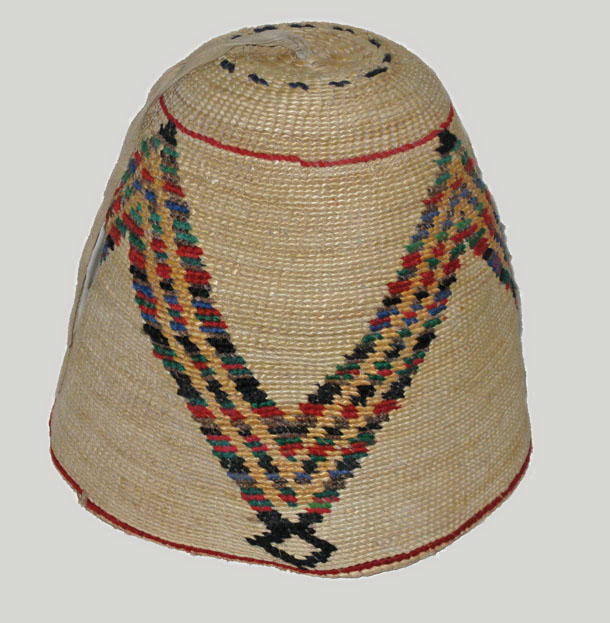 Nez Perces cornhusk and wool hat
circa 7" diameter x 6 1/2" high
twined out of cornhusk and Germantown wools
excellent condition
circa 1890-1910
ex: Marcy Burns Collection
SALE: $1500. (ORIGINALLY $2500.)
(B0893)
The Nez Perces Indians were semi-nomadic, traditionally providing sustenance by fishing and hunting and gathering. They became horse breeders and traded with other peoples. They lived in the Columbia River Plateau and generally lived in Idaho, Oregon, Washington and Montana. They needed protection from the weather and twined cornhusk into hats as well as into bags of varied sizes that helped protect them from the elements. They also wore them during ceremonial events.
Neighboring tribes in the Plateau area made similar hats, especially the Yakima Indians. Because their weaving is difficult to distinguish from those of the Nez Perces, without documentation as being Yakima, cornhusk bags and hats are often referred to as being "Nez Perces". The Nez Perces were the largest tribe in the area.
This cornhusk hat is a beautiful example of a Nez Perces hat. It is twined out of cornhusk and wools that came from the mills of Germantown Pennsylvania (acquired through trade). The design is false-embroidered, meaning that the colored elements appear in the design but are not carried through the inside as design. This is an excellent example of an early Plateau cornhusk hat.