Navajo (Dine') concho (concha) belt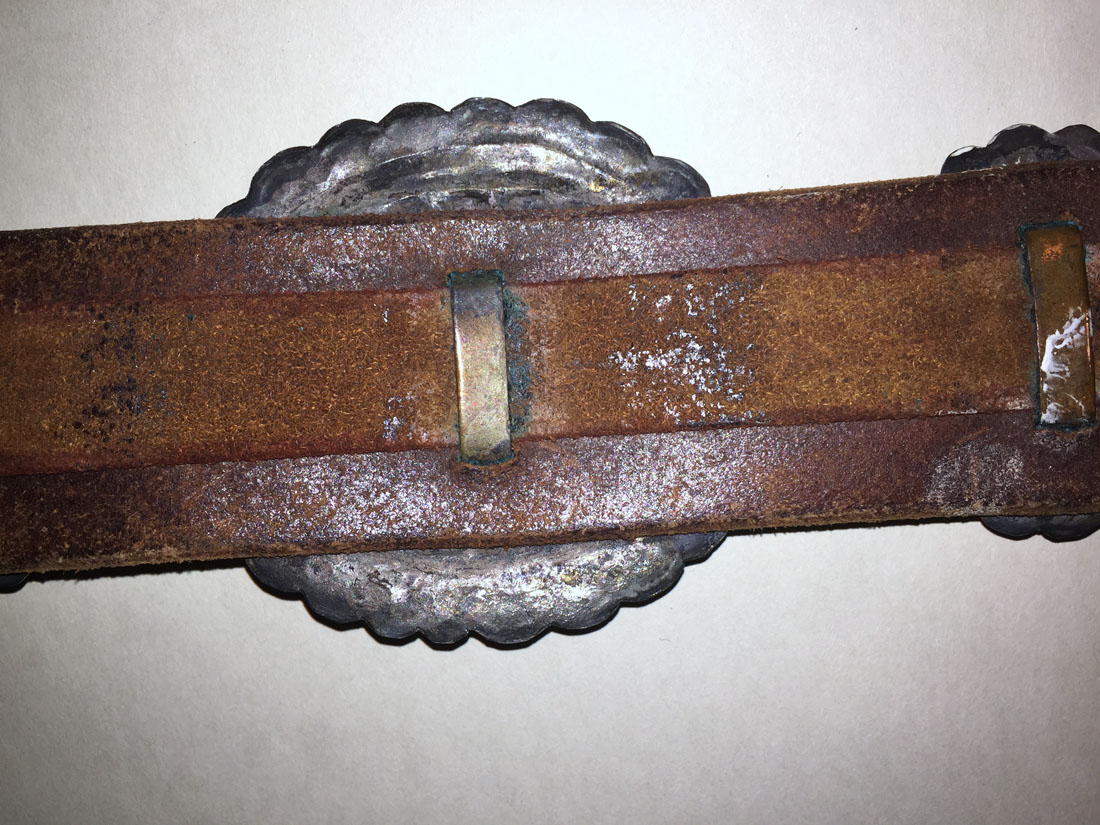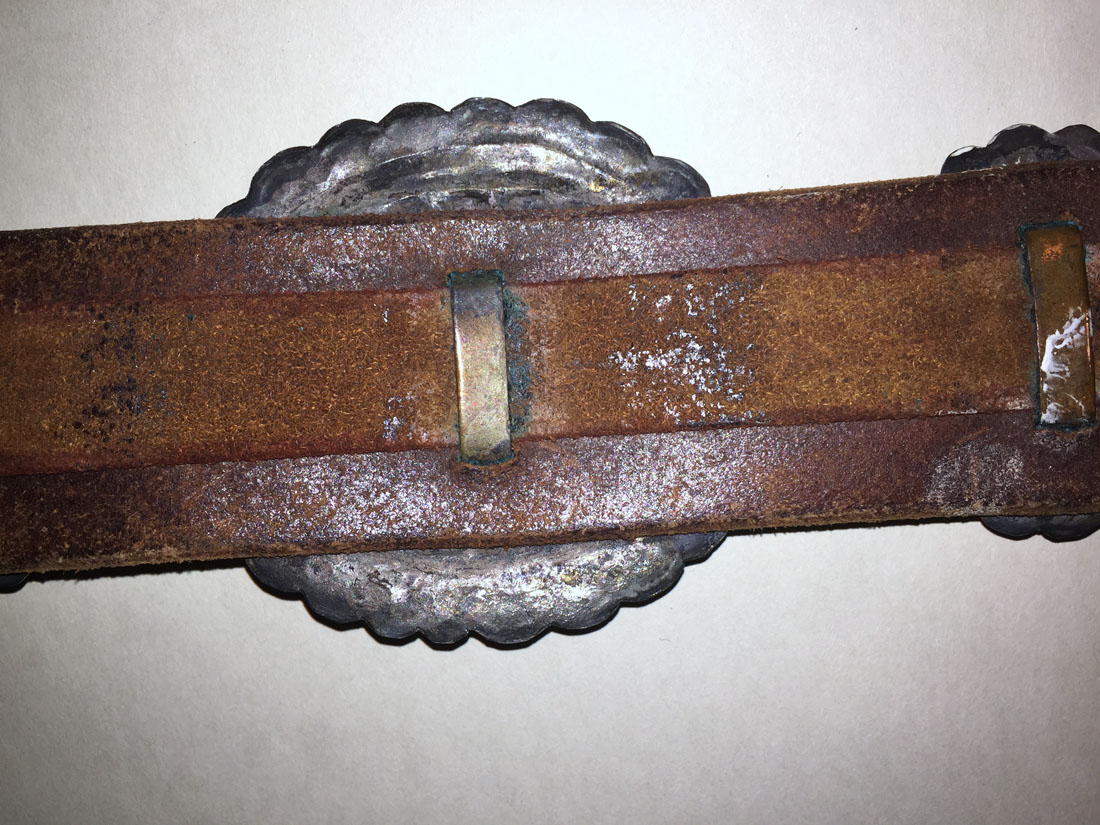 Navajo (Dine') concho (concha) belt
Heavy sheet silver and leather. Beautiful turquoise stones.
circa 1920s-1930s
buckle: ca 3 3/4" wide x 2 5/8" high
conchas: ca 3 3/4" wide x 3" high
butterflies: ca 2 1/4" wide x 1" high
Excellent condiiton (wear as expected of a piece this age). One stone appears to have been reset but it can be redone and lifted, as it was originally.
ex: Nancy Prince; Private Collection
$2400.
(mc2116)