Zuni cluster-style bracelet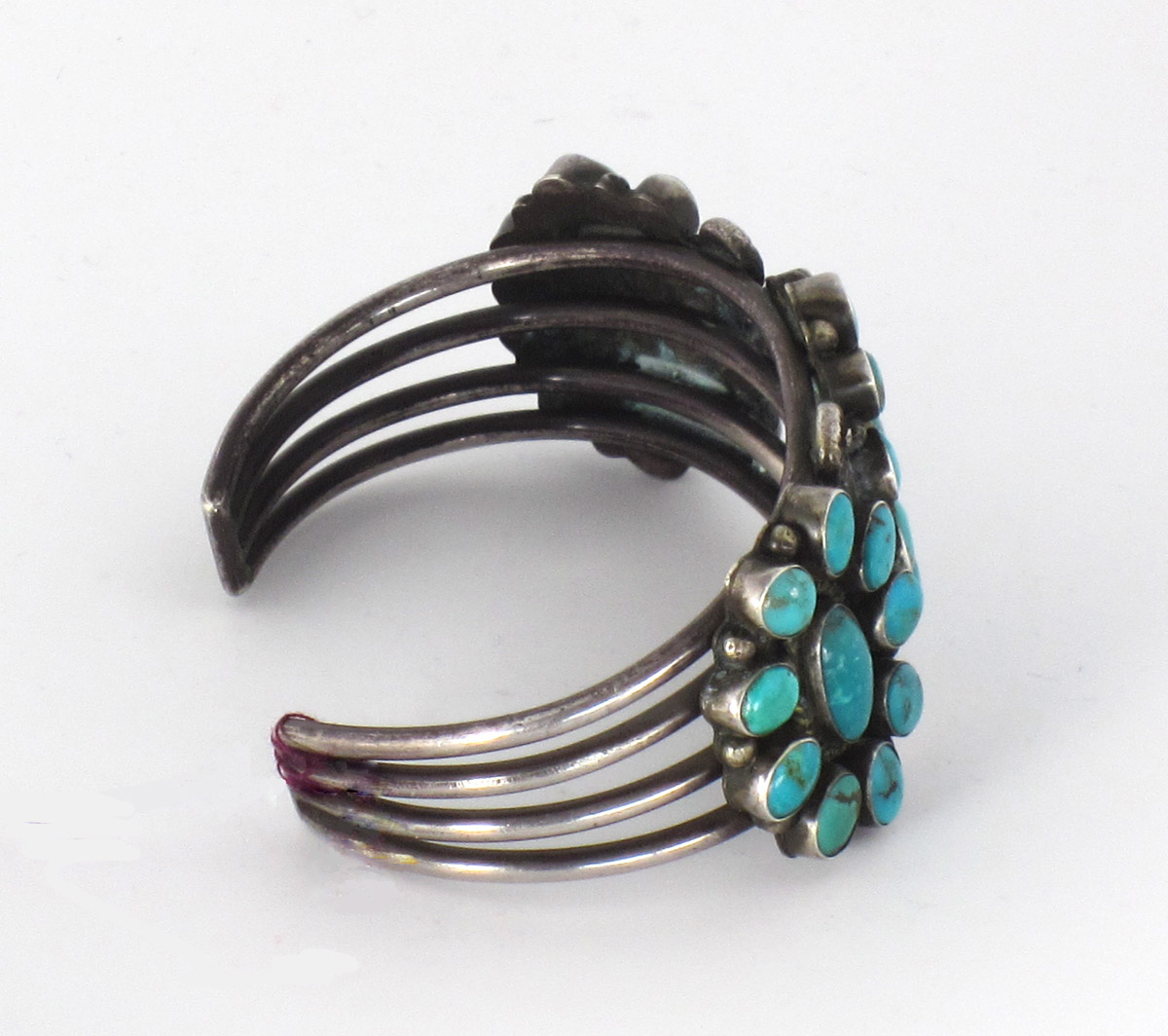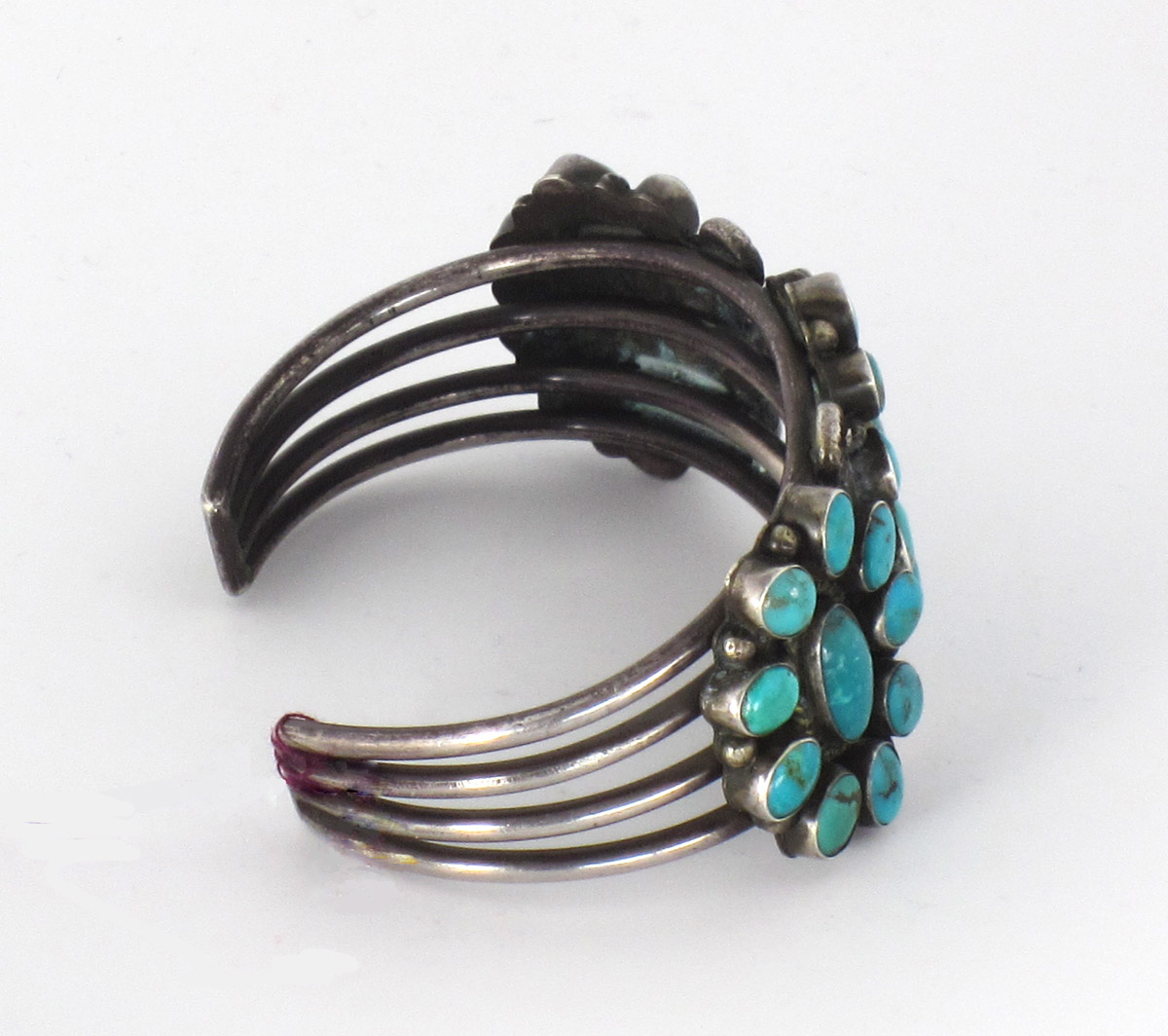 Zuni cluster-style bracelet
turquoise and sterling silver
width of the bracelet is 1 1/4".
interior dimensions are 2 1/4" from side to side; 1 1/2" front to back; 1" opening
circa 1930s-1940s
SOLD
j2109
This Zuni bracelet was clearly made by a Zuni silversmith who was very skilled. The three clusters of high grade turquoise are exquisite and the individually formed round silver sunbursts also show detailed handiwork.
The clusters are often referred to as sun designs. The Zuni generally began to make jewelry with multiple clustered stones in the 1930s, a tradition which continues today.