Kewa (formerly Santo Domingo) jar attributed to one of the Aguilar sisters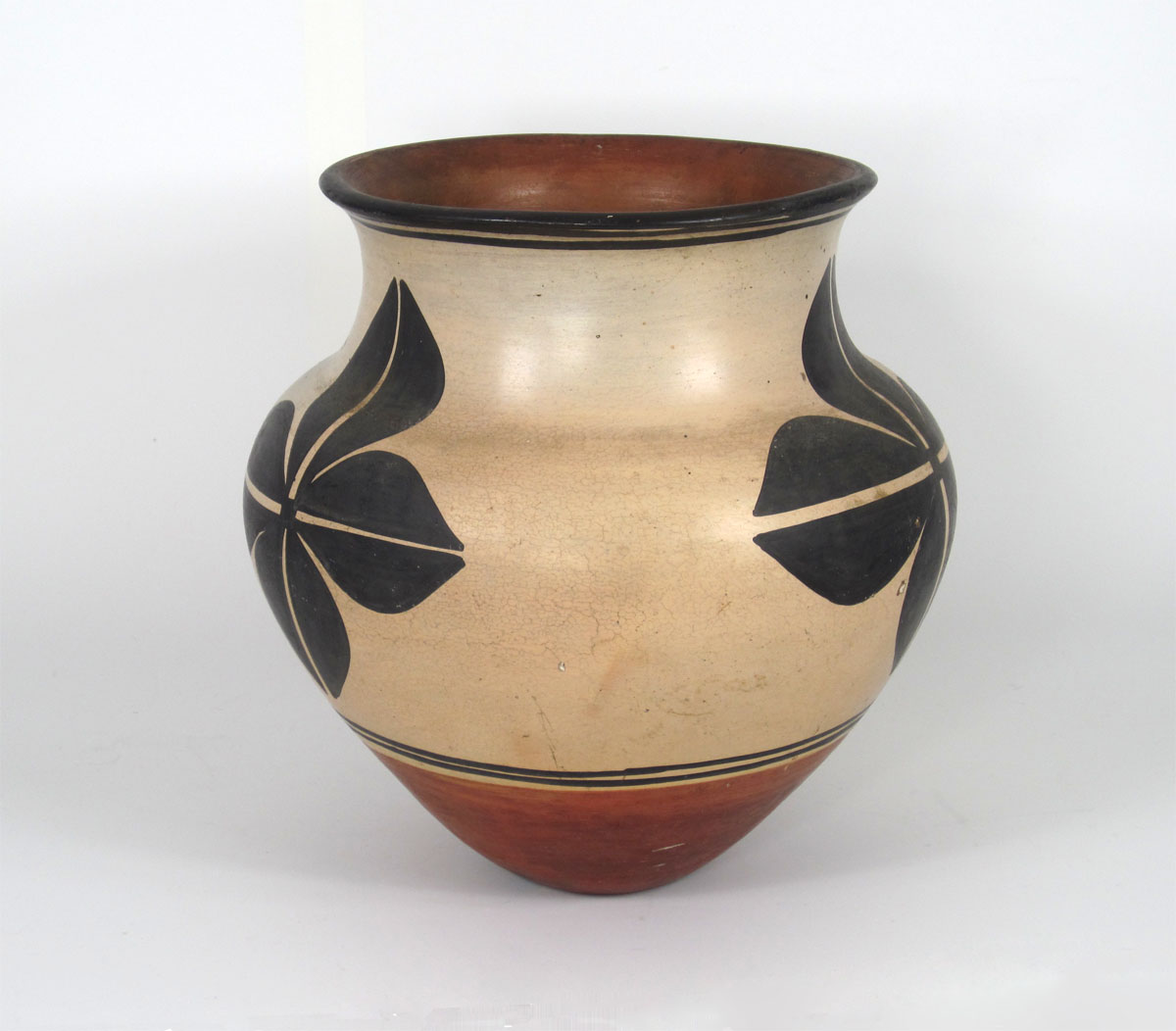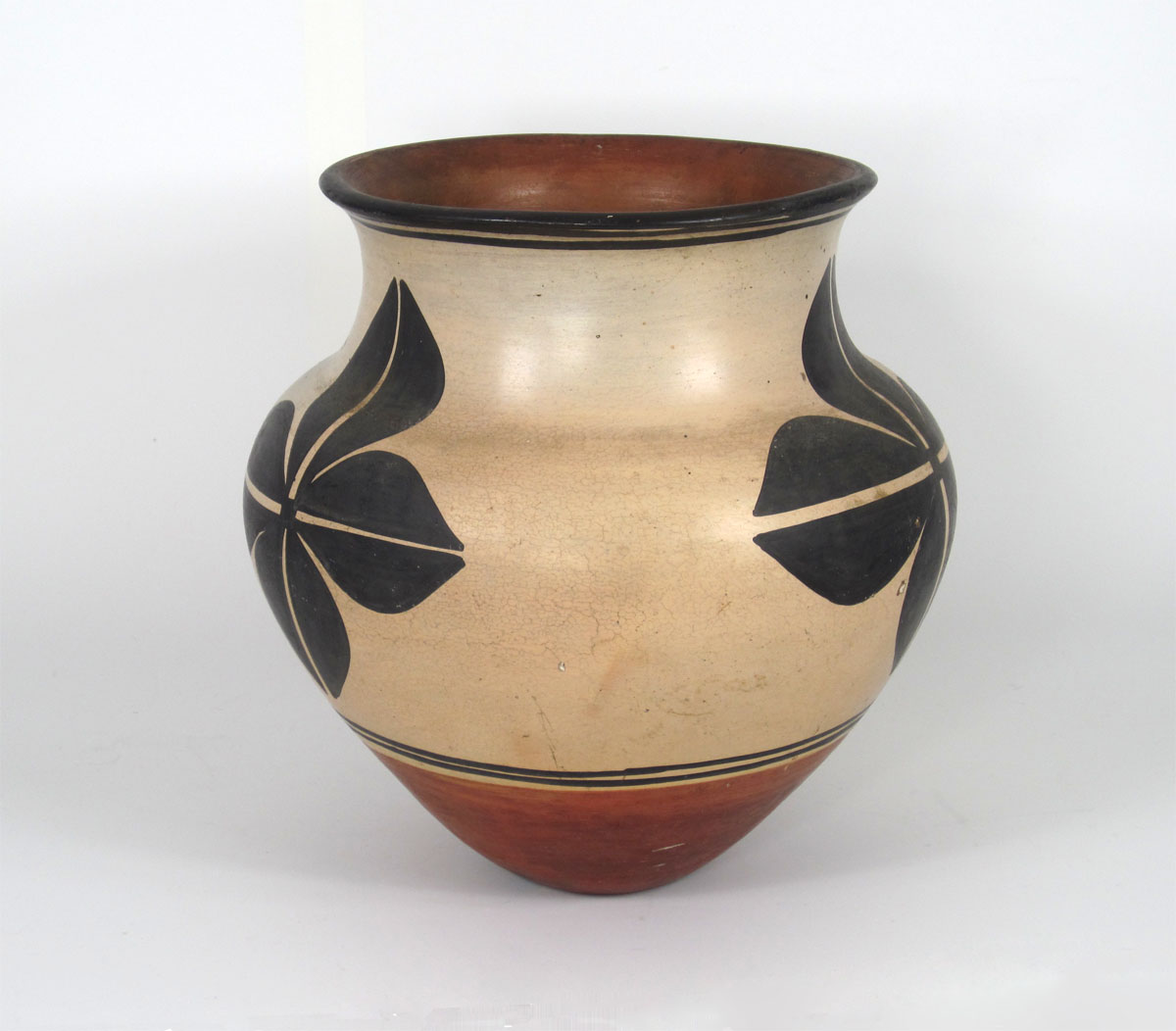 Kewa (formerly Santo Domingo) jar attributed to one of the Aguilar sisters
8 7/8" diameter at widest point x 9 3/4" high
circa 1900-1914
excellent condition
ex: Dick Howard; Private Collection
$3200.
(mc2166)
According to Jonathan Batkin, Kewa Pueblo (formerly known as Santo Domingo) was one of the few pueblos that maintained high standards of quality in pottery in the early 20th century. (Pottery of the Pueblos of New Mexico 1700-1940 [Taylor Museum of the Colorado Springs Fine Arts Center, Colorado Springs; 1987; page 99]). Certainly Felipita and Asuncion Aguilar were central to the production of quality pottery at that time.
Pottery by the Aguilar sisters (also known as Felipita Aguilar Garcia and Asuncion Aguilar Cate') is renowned for its elegance and beauty. In the early years of the 20th century, they continued the Santo Domingo tradition of painting geometric design elements onto the jar form. However, both Aguilar sisters innovated, modifying the shape of the jars to one that is more graceful, one that has a smooth curve from the body to the neck which flares out as it approaches the rim. Designs are classic and yet more elegant that most others. Their pottery transcends the traditional form, with many pots emerging as true artistic works.
Felipita Garcia's designs tend to have a stronger positive/negative statement. This pot clearly exemplifies the positive and negative impact on design. The central bold design is flanked by the traditional cream field, allowing the design and the form to define the jar. This pot is a true work of art.