Navajo sampler made out of Germantown wools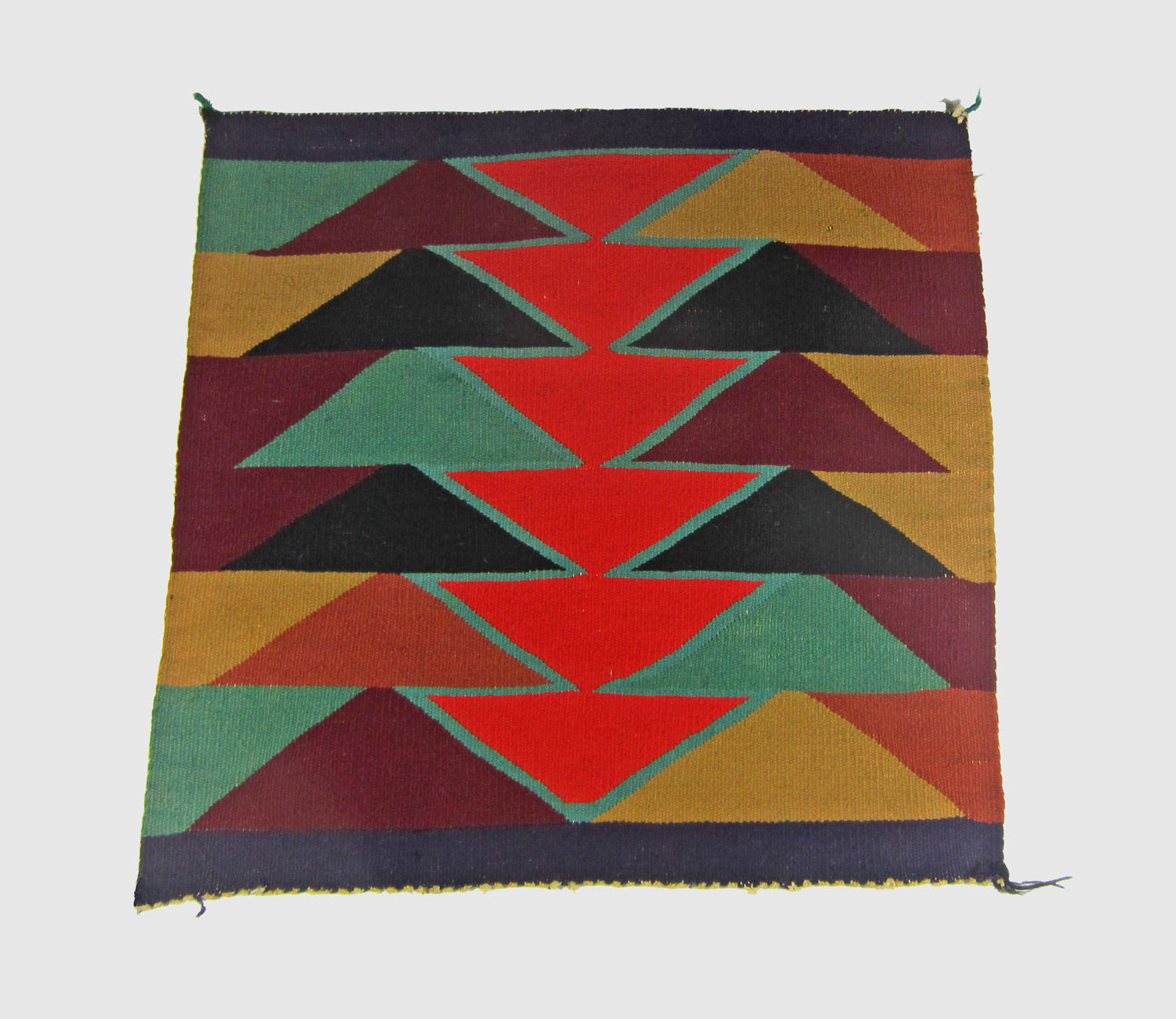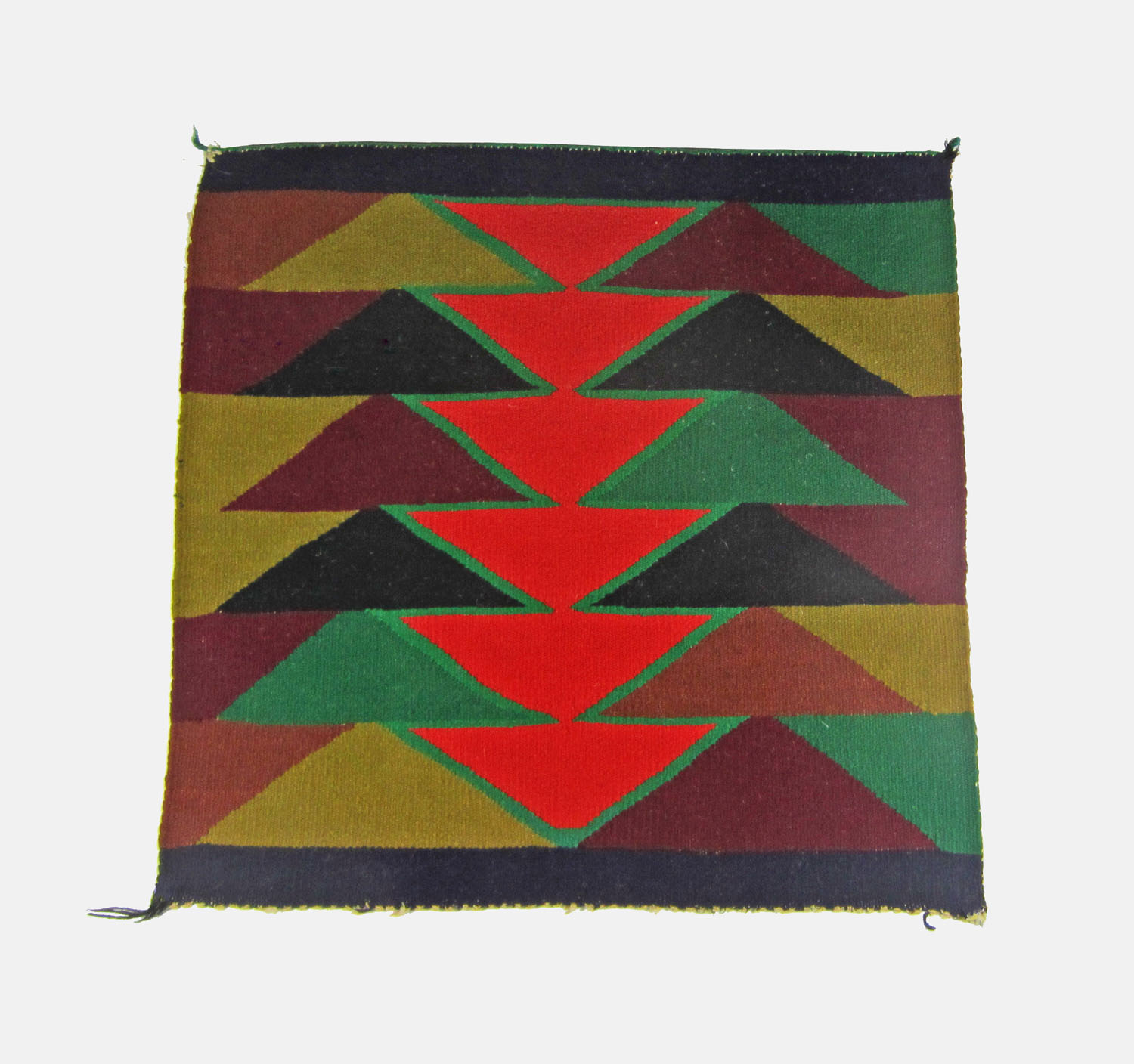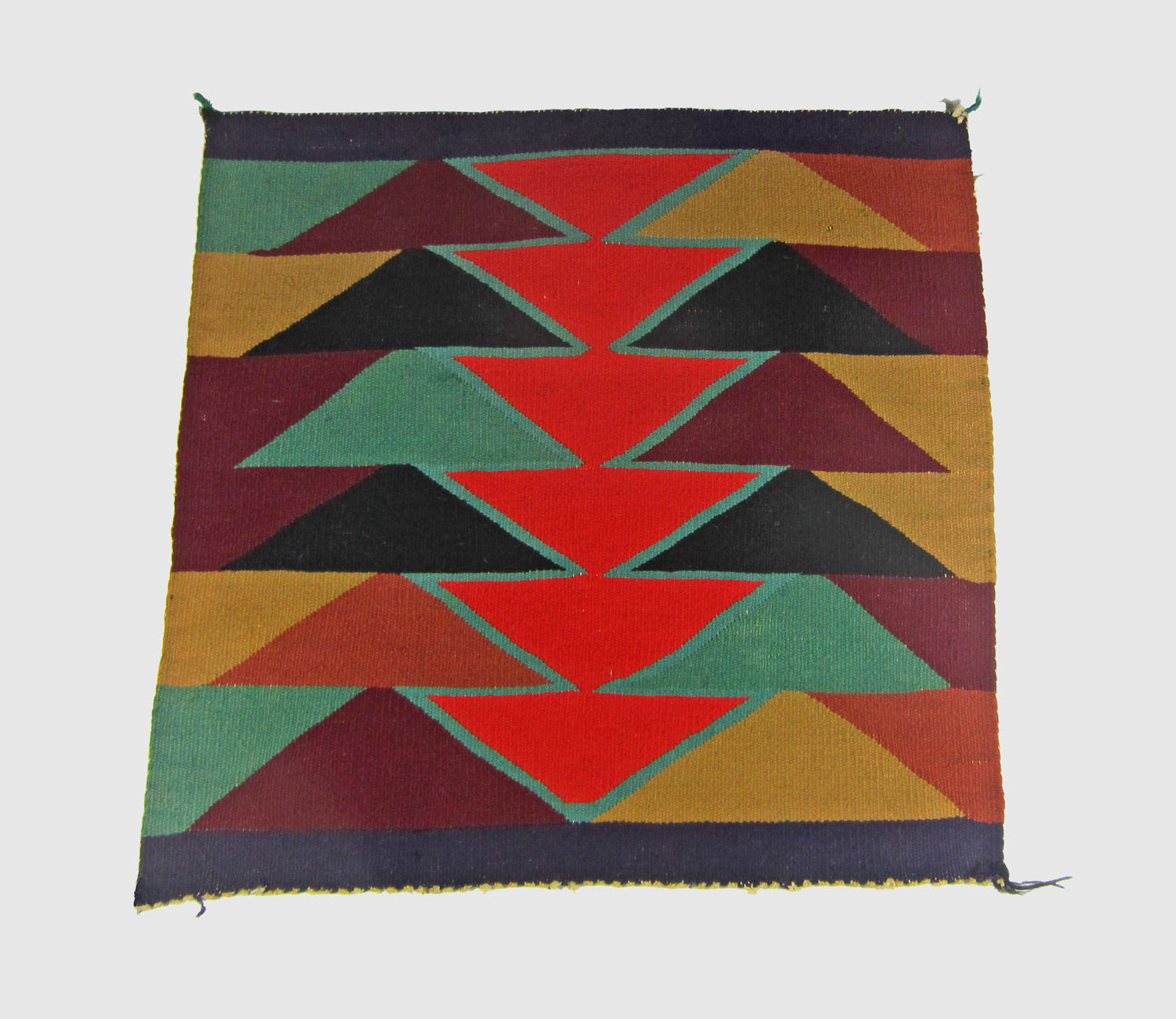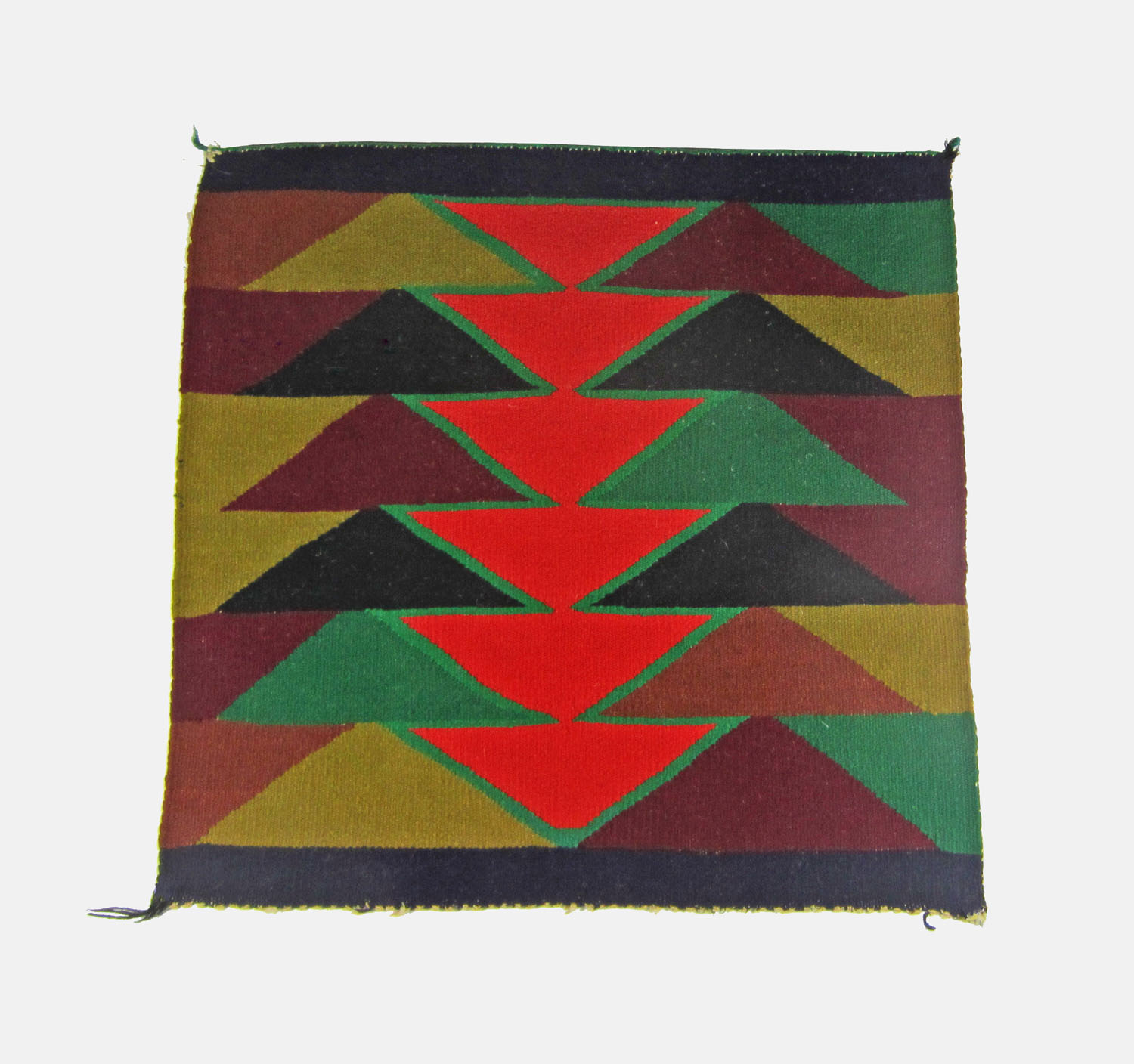 Navajo sampler made out of Germantown wools
21 1/2" wide x 21" long
circa 1880-1890s
excellent condition
ex: Don Bennett Collection; Private Collection
SOLD
(r0462)
The Dine' (Navajo) are highly adaptable and creative people. They learned weaving on a vertical loom from the Hopi in the late 1600s. Commercial wools with synthetic dyes from the Germantown, PA area made their way to the Navajo by the 1870s-1880s. Traders distributed these fine wools to the best weavers who in turn wove very fine and elaborate designs with the wool.
The Navajo have always loved vivid colors. They did not, however, have a source for red dyes in their own environment. When they could acquire red textiles from adventurers and traders in the earlier days, the dyed wool was usually lac or cochineal or a combination of both. As time progressed, aniline red dyes and wools also became available to them. The peak of availability of vivid colored played wool came once the railroads arrived in the Southwest (1880) and continued to about 1900-1910.
The graphics of this sampler speak for themselves. The weaver has chosen to weave a sampler of beauty by any artistic standard.