Navajo (Dine) Transitional sampler rug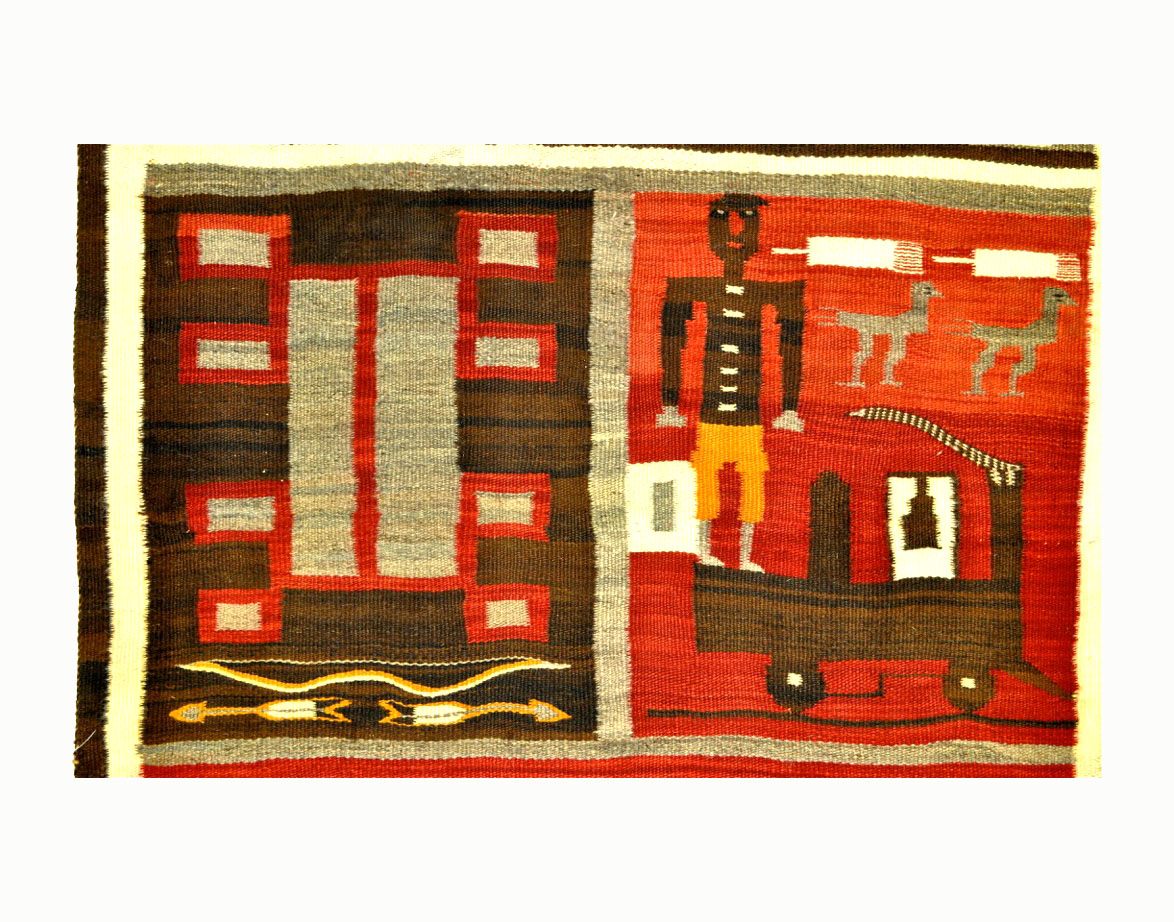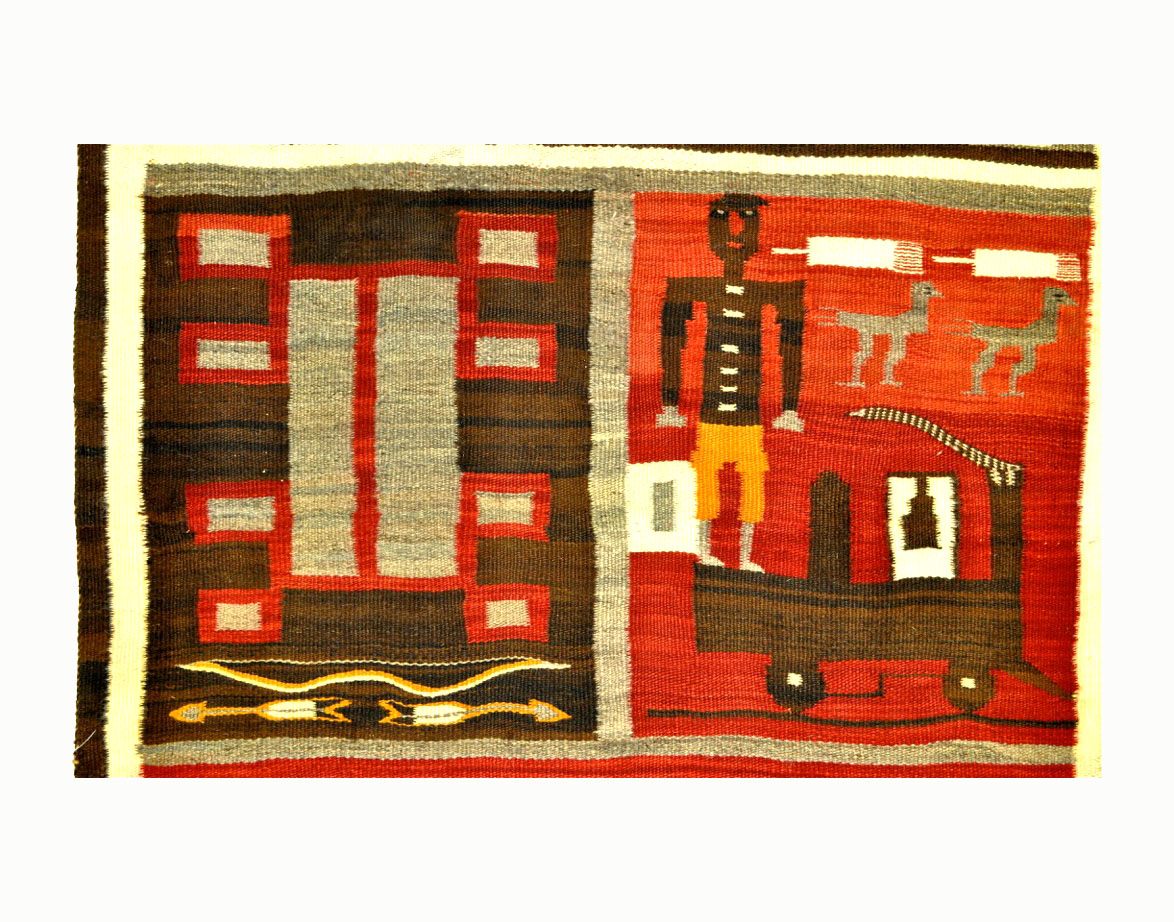 Navajo (Dine) Transitional sampler rug
4'4" wide x 7'7" long
circa 1890 - 1915
excellent condition
ex: Private Collection by descent
SOLD
(mc1958)
This is a very unique Navajo sampler. In it the weaver has woven miniature rugs along with other images that were being used in Navajo pictorials in the late 19th century. This textile clearly must be classified under the "folk art" category as well as Transitional and Pictorial categories of Navajo textiles.
Trains arrived in the Southwest in 1880 and were objects of fascination and curiosity to all people who had never before seen them. Of course, any depiction of trains has always been desirable to collectors. They are infrequently found and were and are highly valued. This textile has a train with engineer in the lower third. In addition, there are 2 samplers that illustrate variations of a Spiderwoman cross, bordered by regional designs, and there is 1 sampler that has feathers and another design (perhaps weaving combs??) surrounded by a border. The bird (turkey??) and star images were other images that Navajo women used in the late nineteenth to early 20th centuries.
Having descended in a family until now, this is a very fresh and remarkable Navajo textile to enter the market.