Navajo Concho Belt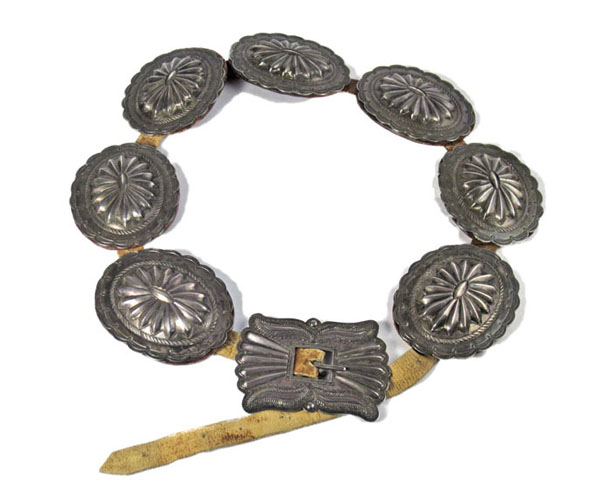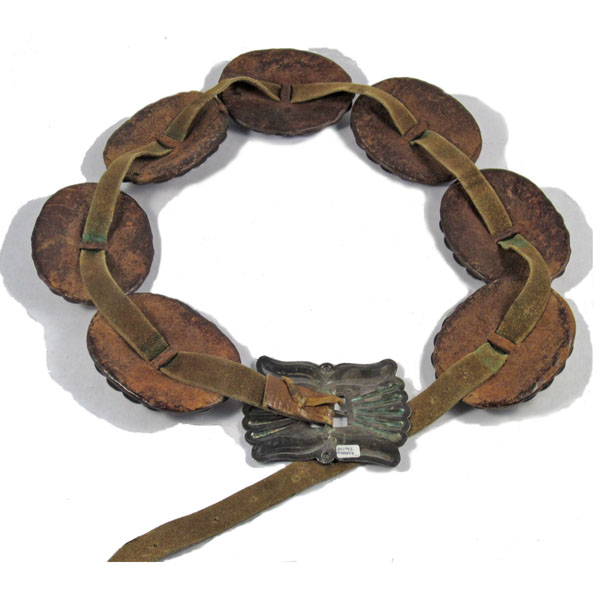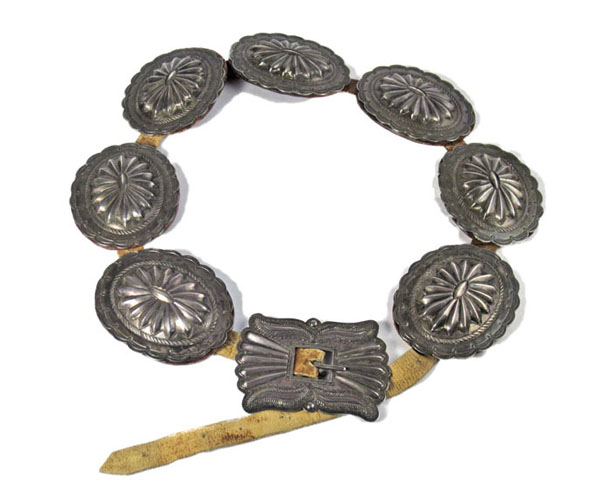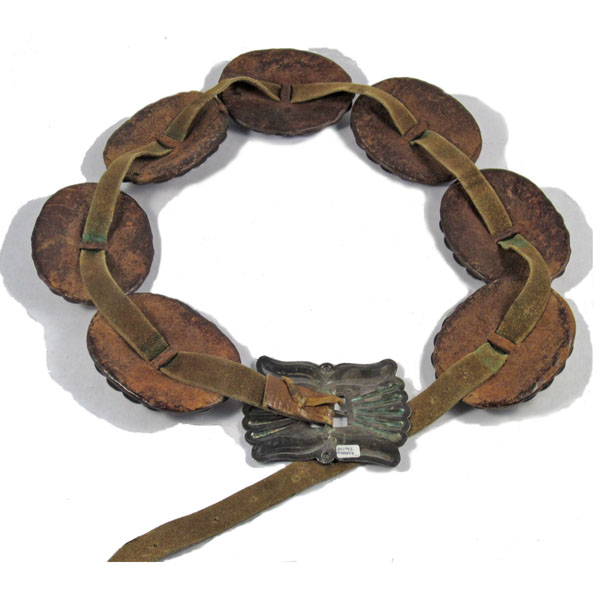 Navajo Concho Belt
Third Phase
7 silver conchas (conches) with buckle
circa 1910
excellent condition
SOLD
(mc1742)
Early Navajo concha (concho) belt with répoussé.
7 conchas and buckle (all original to the belt)
Each concha is 3 3/4" wide x 2 7/8" high, backed by leather
It is generally agreed that the Navajo learned silversmithing from the Mexicans in the 1870s-1880s. Pieces from that period through 1910s are scarce as silver is a very difficult metal to work and the Navajos were working with hand-made tools and firing techniques.
This belt is a beautiful example of a Third Phase concha belt, dating to 1910. Each concha is backed by leather and they are mounted on an old leather belt. Condition is excellent.