Rare Mojave pottery doll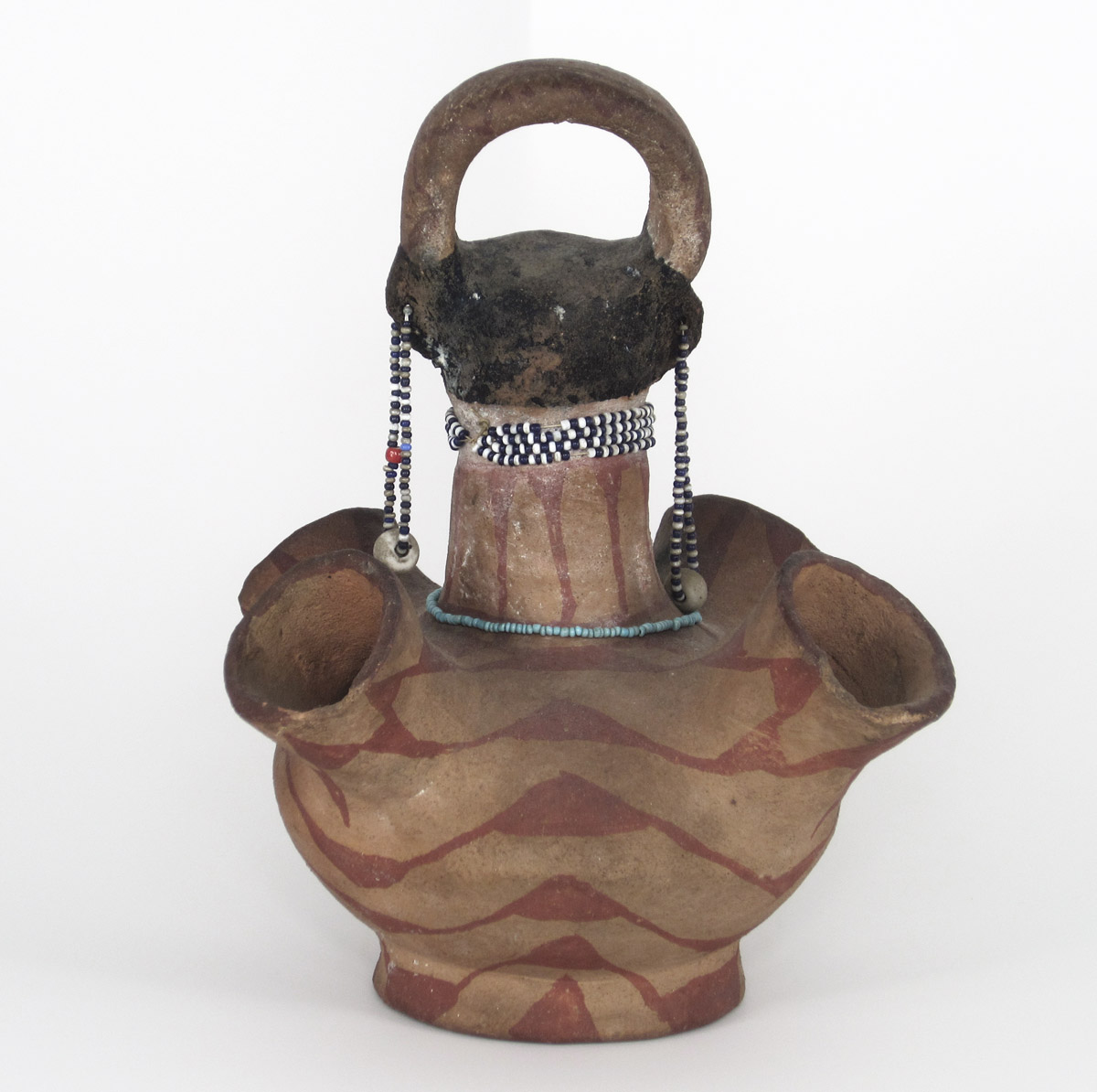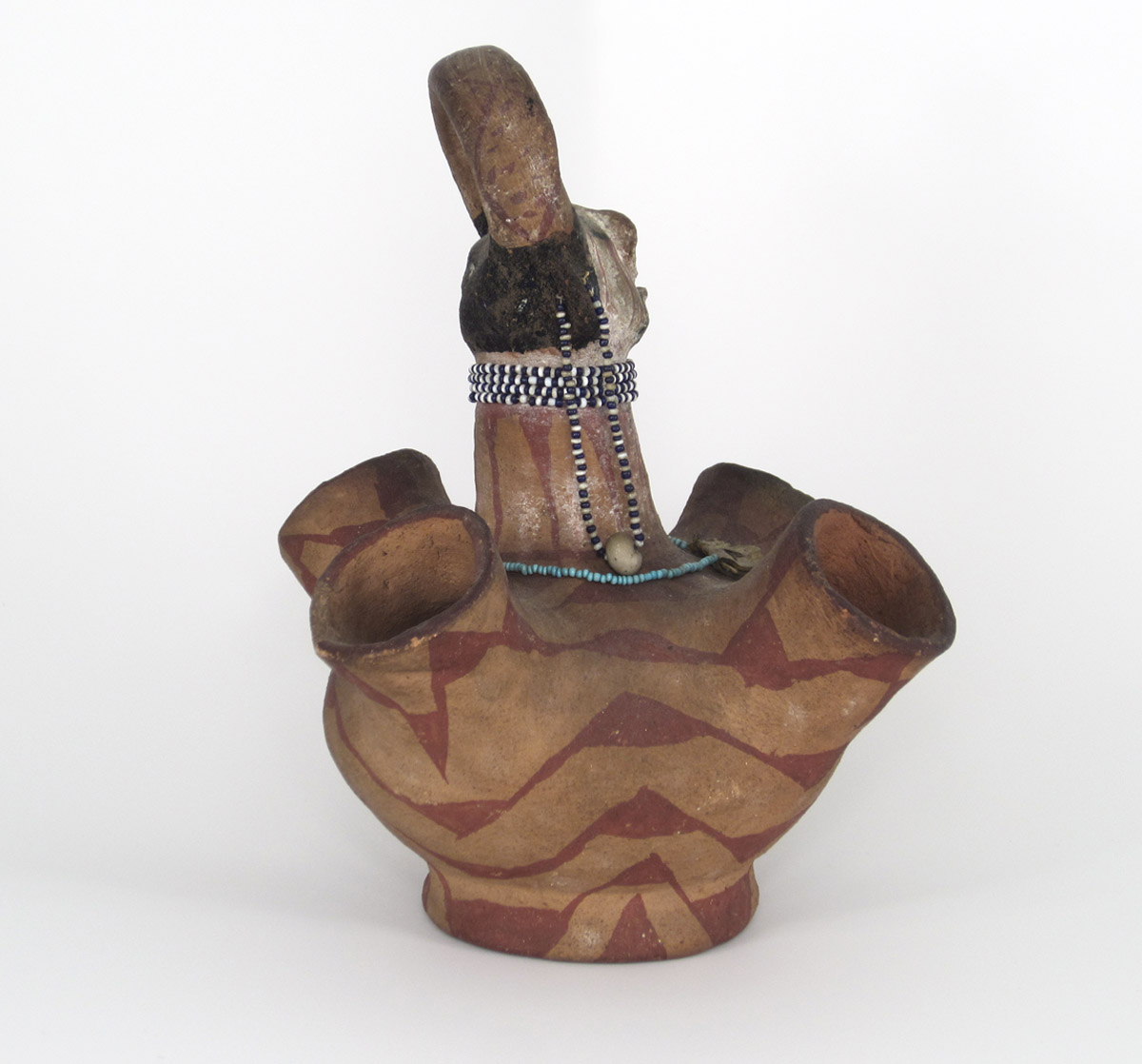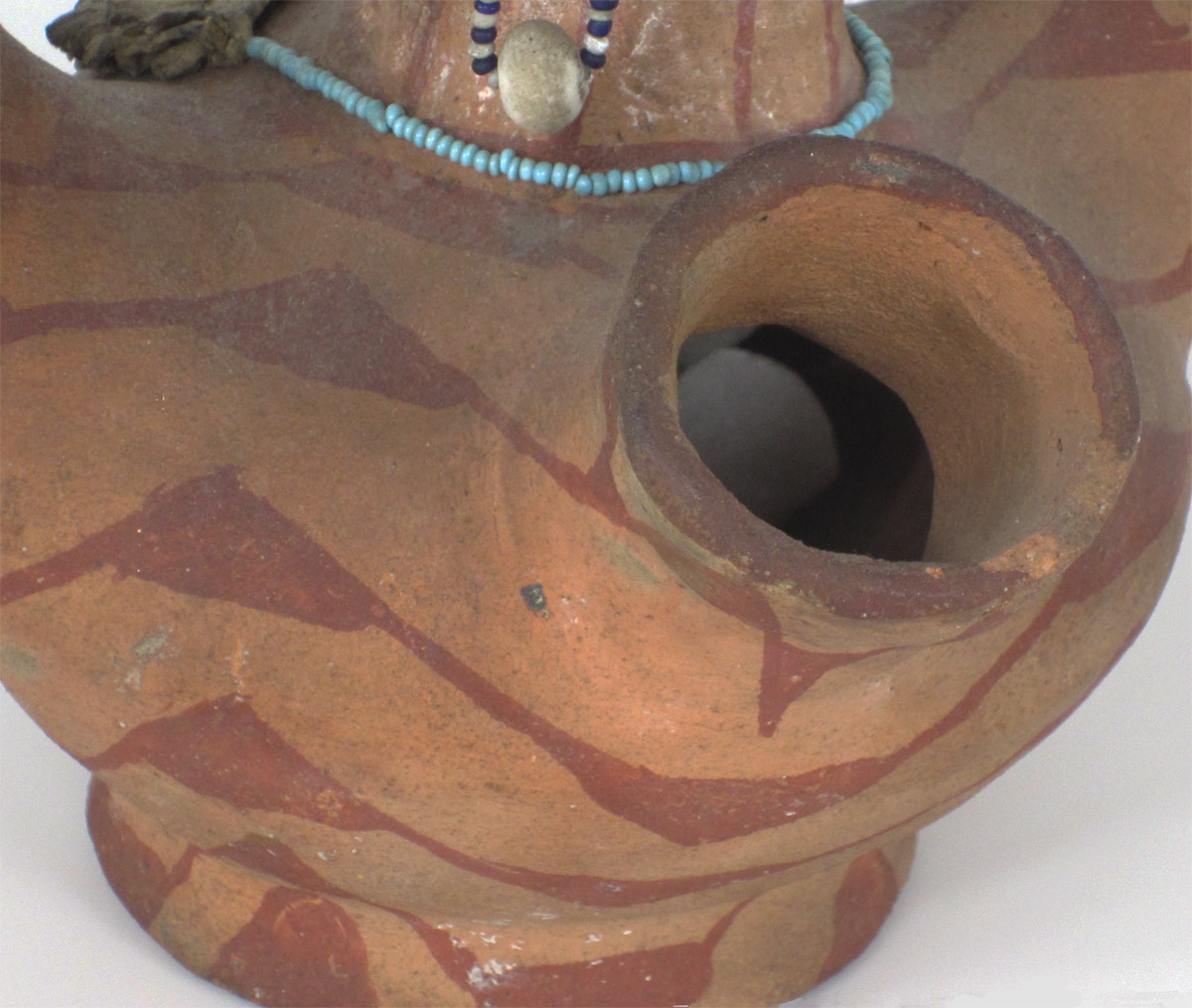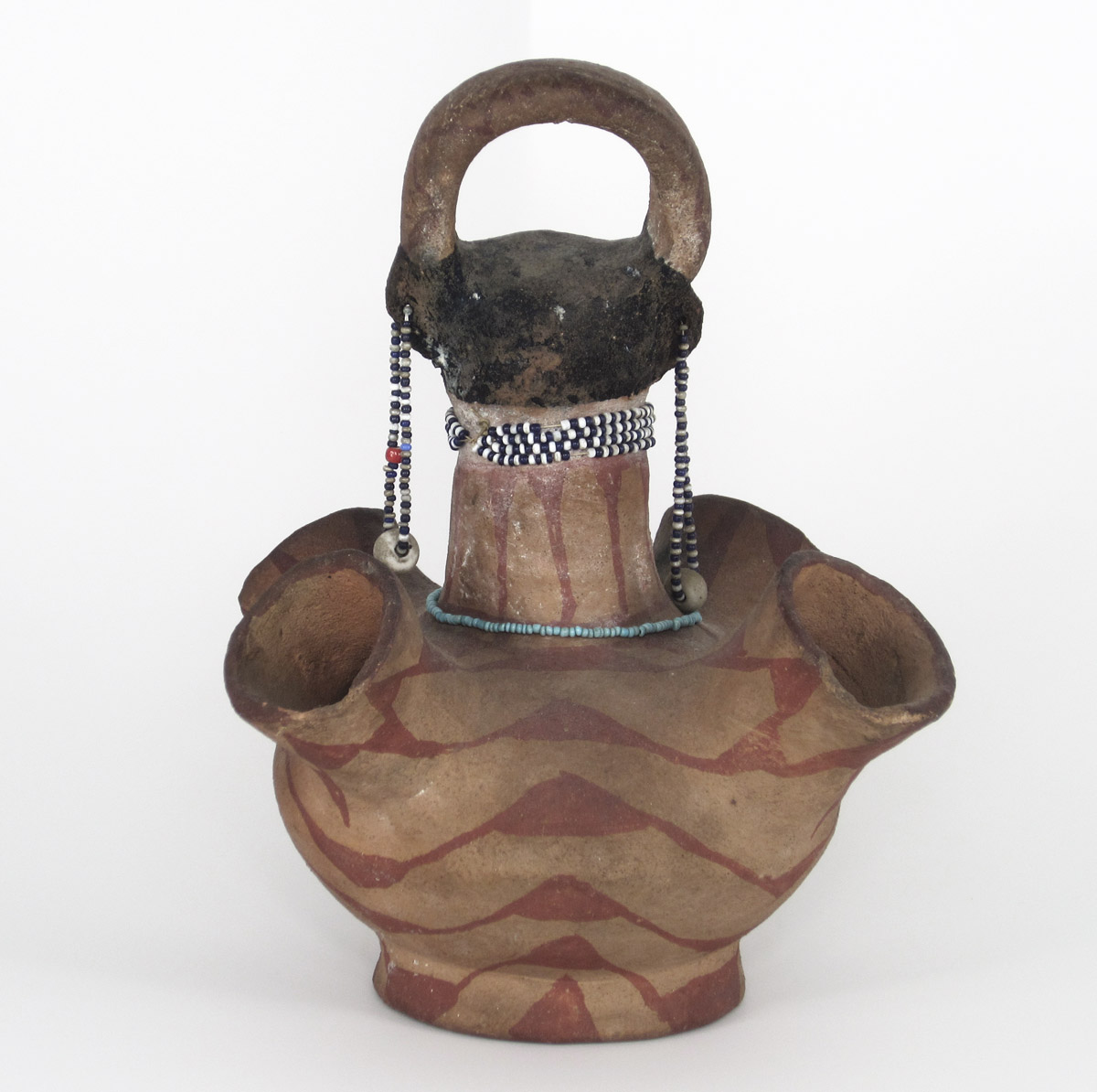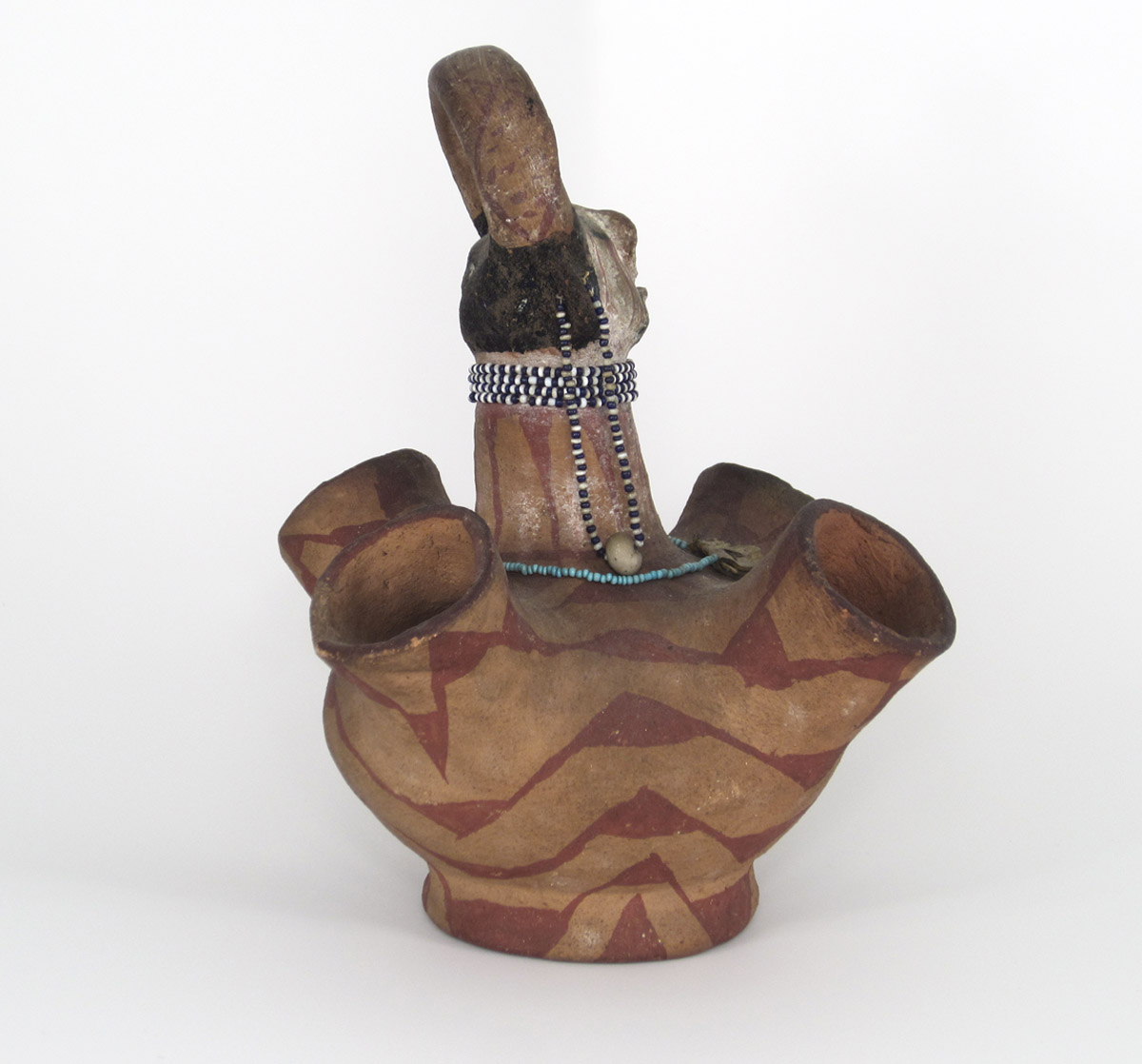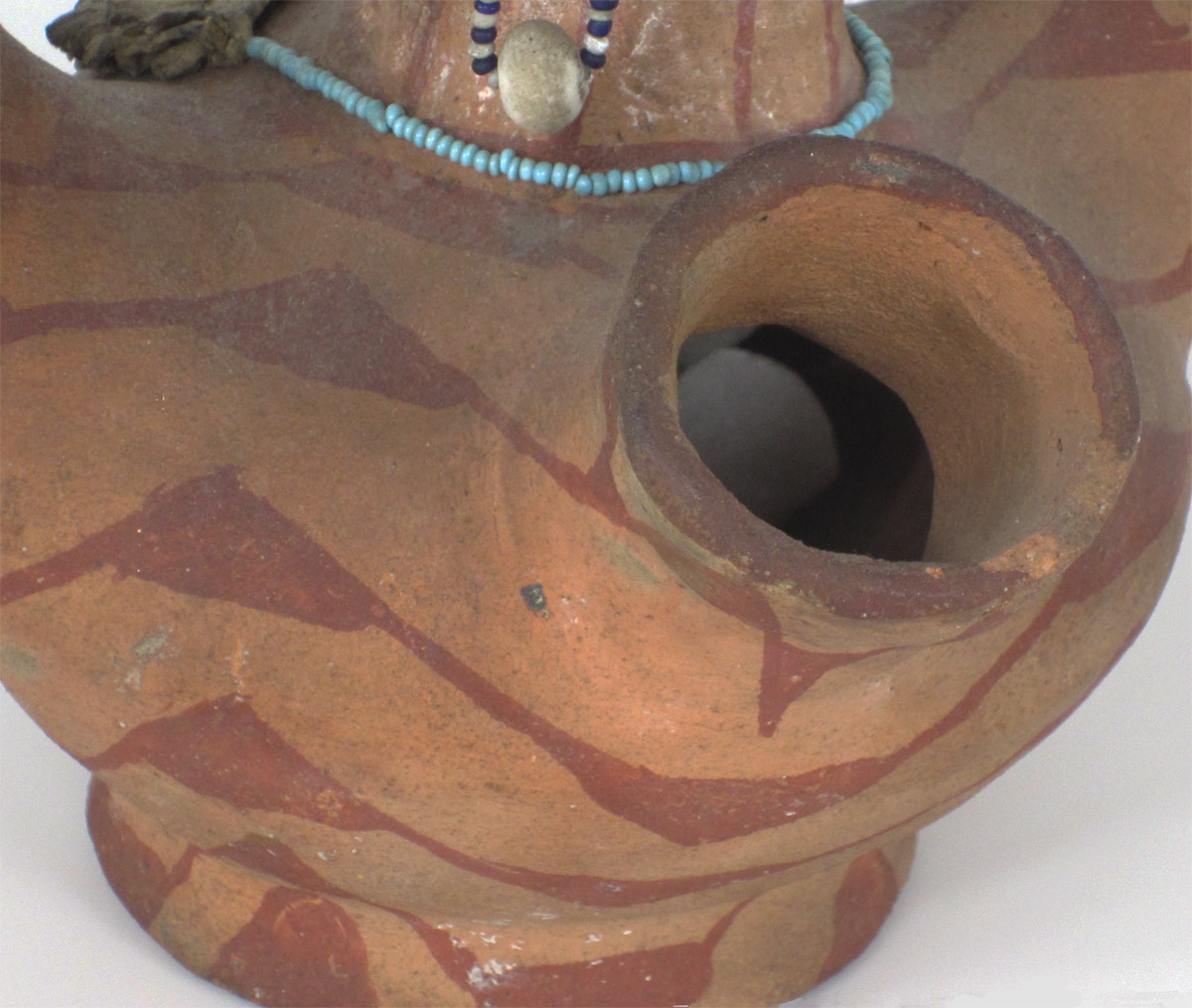 Rare Mojave pottery doll
6 1/2" diameter x 7 1/2" high
circa 1880-1890s
early trade beads and leather pouch
excellent condition with 2 old chips
SOLD
mc1221
The Mojave Indians or Pipa Aha Macav (part of the Yuman language group) lived in the Southwest in what is now Arizona, New Mexico, Utah, and California. They were a very large tribe and they came into contact with the early Spanish, the Mormons, and the later Anglo settlers. They generally lived along the Colorado River.
The Mojave made pottery dolls to use in trade with the various people whom they met. This particular doll is rare, dating to the later 19th century, and it has survived in very good condition. The beads the doll wears are early trade beads and include a necklace with a leather pouch. The people liked and wore tattoos, which are reflected in the face decoration of the doll.
A doll of this age and quality rarely come on the market.