Tlingit berry basket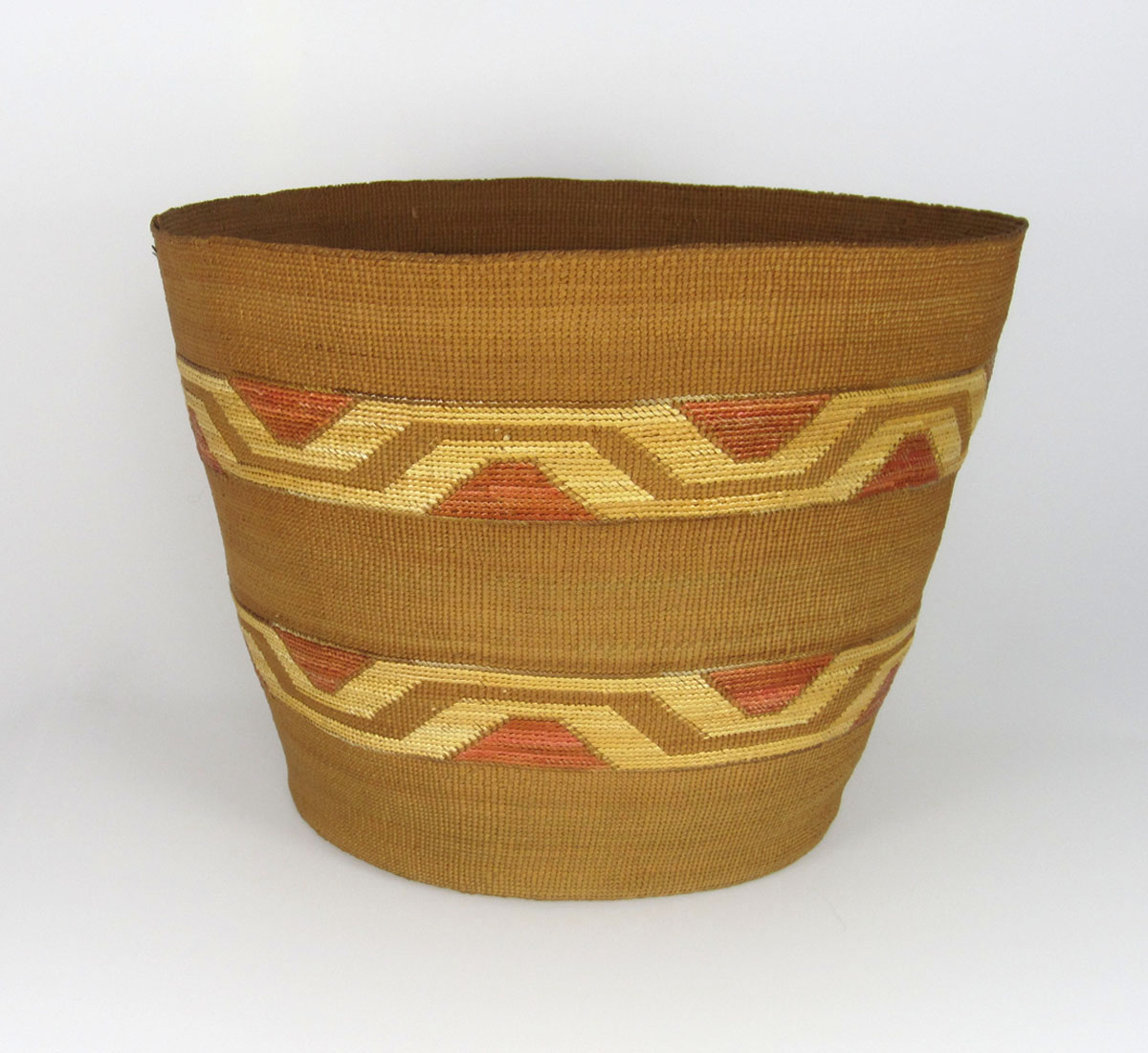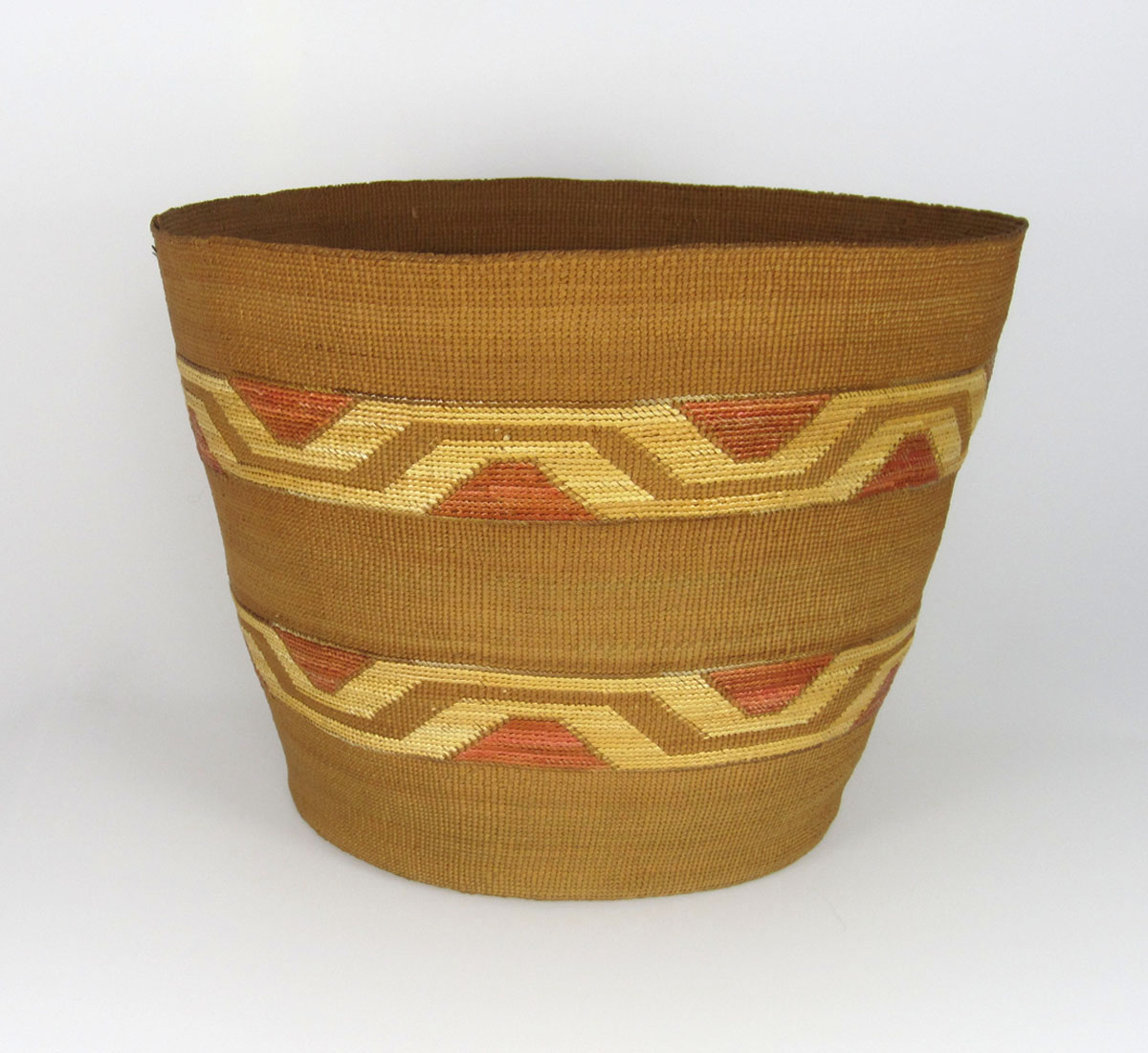 Tlingit berry basket
10 1/2" diameter x 7 1/2" high
twined out of spruce root. It is noted on the tag that hemlock was used in dying the (red) spruce root.
excellent condition
circa 1900-1920
ex: Steiner Museum, Pittsburgh; Marcy Burns American Indian Arts LLC; private collection (Steiner label attached to bottom of basket)
SOLD
(mc2122)
The Tlingit twined large and small berry baskets. These baskets were used when the women wer gathering berries. If large, the baskets were often flattened until filled. The designs are accomplished by using a very difficult twining technique called "false embroidery". Additional strands of weft were added to form the design at the time of twining.
This basket is an exemplary berry basket and it has survived in wonderful condition. It remains somewhat flexible and the colors are of a soft and pleasing palate.
Moreover, it comes from the Gottlieb A Steiner Collection, which was a very important collection in Lawrence County, PA (near Pittsburgh). Steiner was a wealthy businessman who was passionate about baskets and he was anxious to collect as many examples as he could. The Steiner Collection was exhibited for many years at the Carnegie Museum and then the baskets were moved to a museum built for this collection ("The Steiner Museum"). The museum was closed and the collection dispersed by later Steiner heirs.
The Steiner Collection was one of the most important Indian basketry collections formed. The baskets in the collection were notable and included important baskets by Dat So La Lee and others.