Zuni petit point concho (concha) belt on leather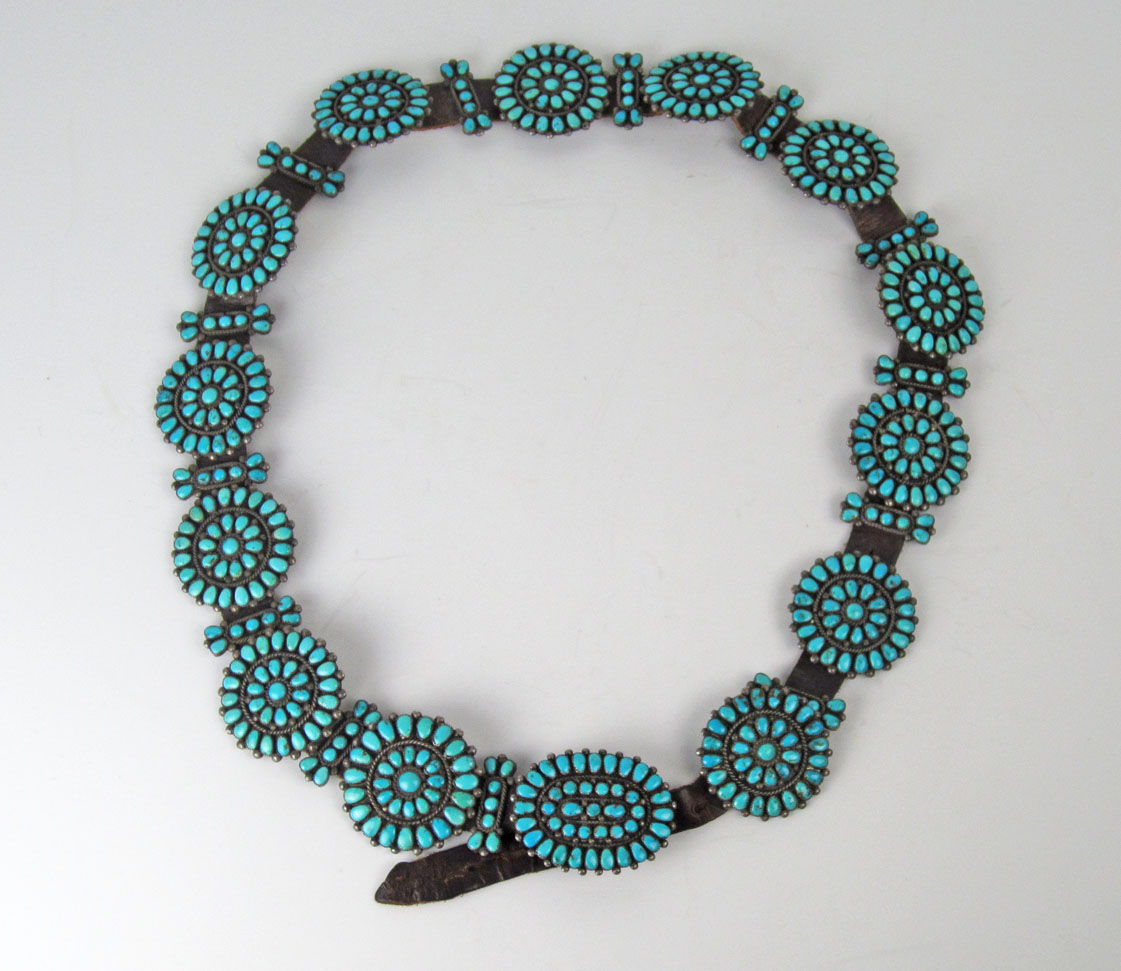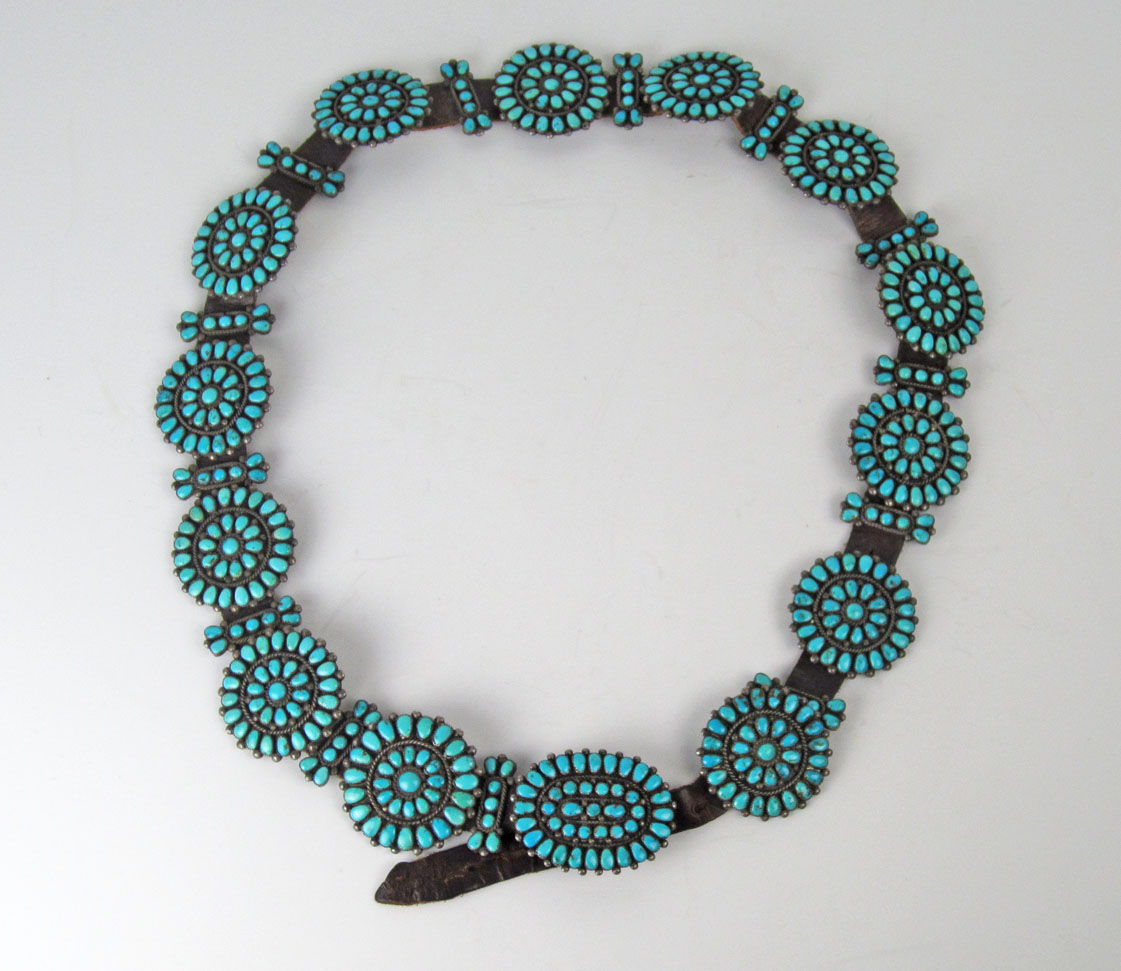 Zuni petit point concho (concha) belt on leather
buckle: oval, 2 1/2" wide x 1 11/16" high
each concha: circa 1 15/16" diameter (total of 13 conches)
each butterfly: 1/2" at widest point x 1 3/8" high (total of 13 butterflies
leather belt - 38 1/2" long
hi-grade Lone Mountain turquoise on ingot silver
excellent condition. The leather has with the belt for many years and remains quite supple (it might be the original leather).
SOLD
(mc2062a)
circa: 1950-1960
This concha (also referred to as concho) belt is quite simply gorgeous. The turquoise stones are very high quality and the silver work is precise. The chain designs appear to be hand-made, the little round balls are each individually made and then soldered onto the belt.
This belt has been well-cared for over the years and it is in excellent condition. It was found in a collection with a petit-point round pin and dangle earrings, each of which is posted individually. If you would like to purchase these items as a set, please inquire for the set's price.