Navajo (Dine') bracelet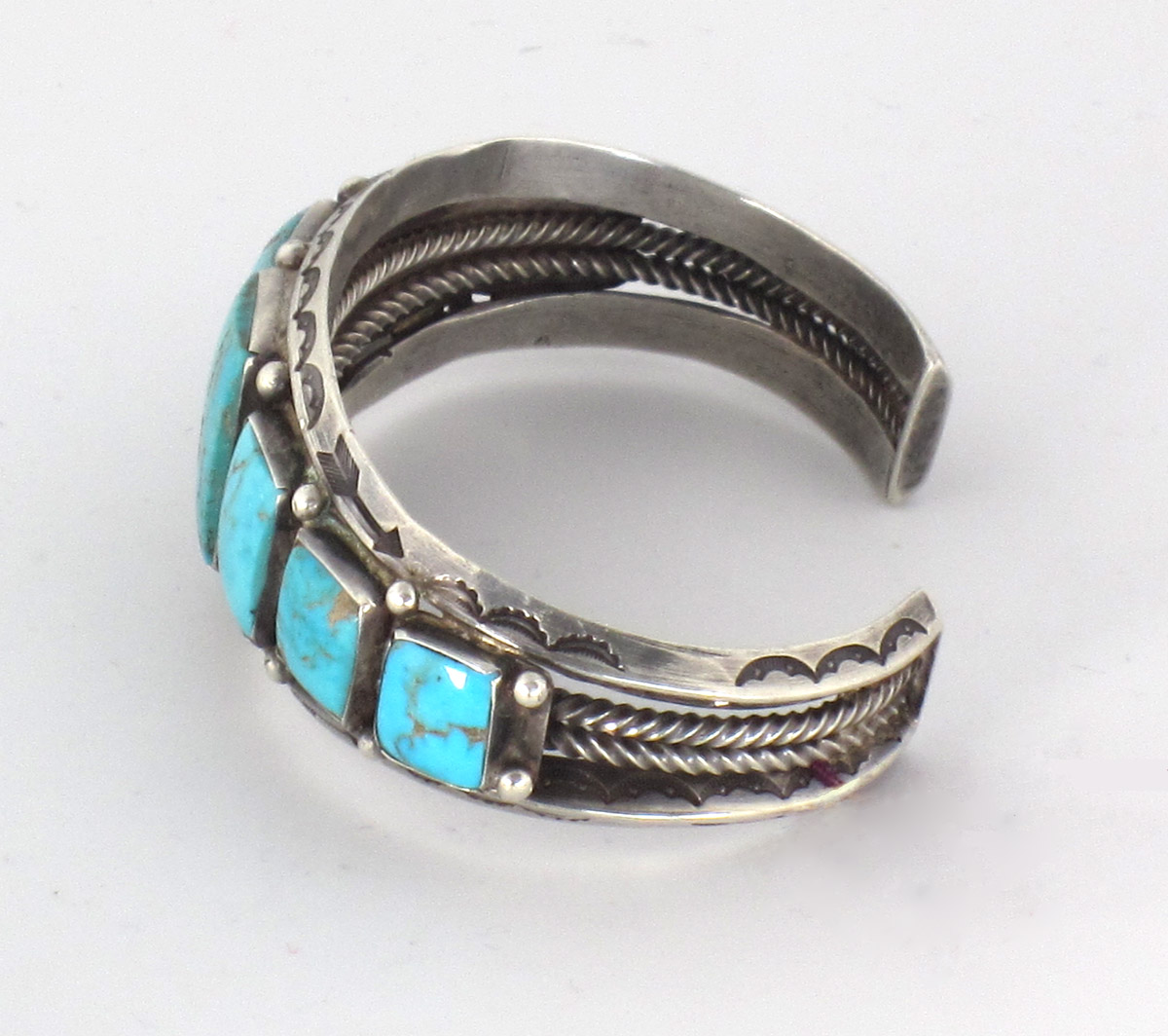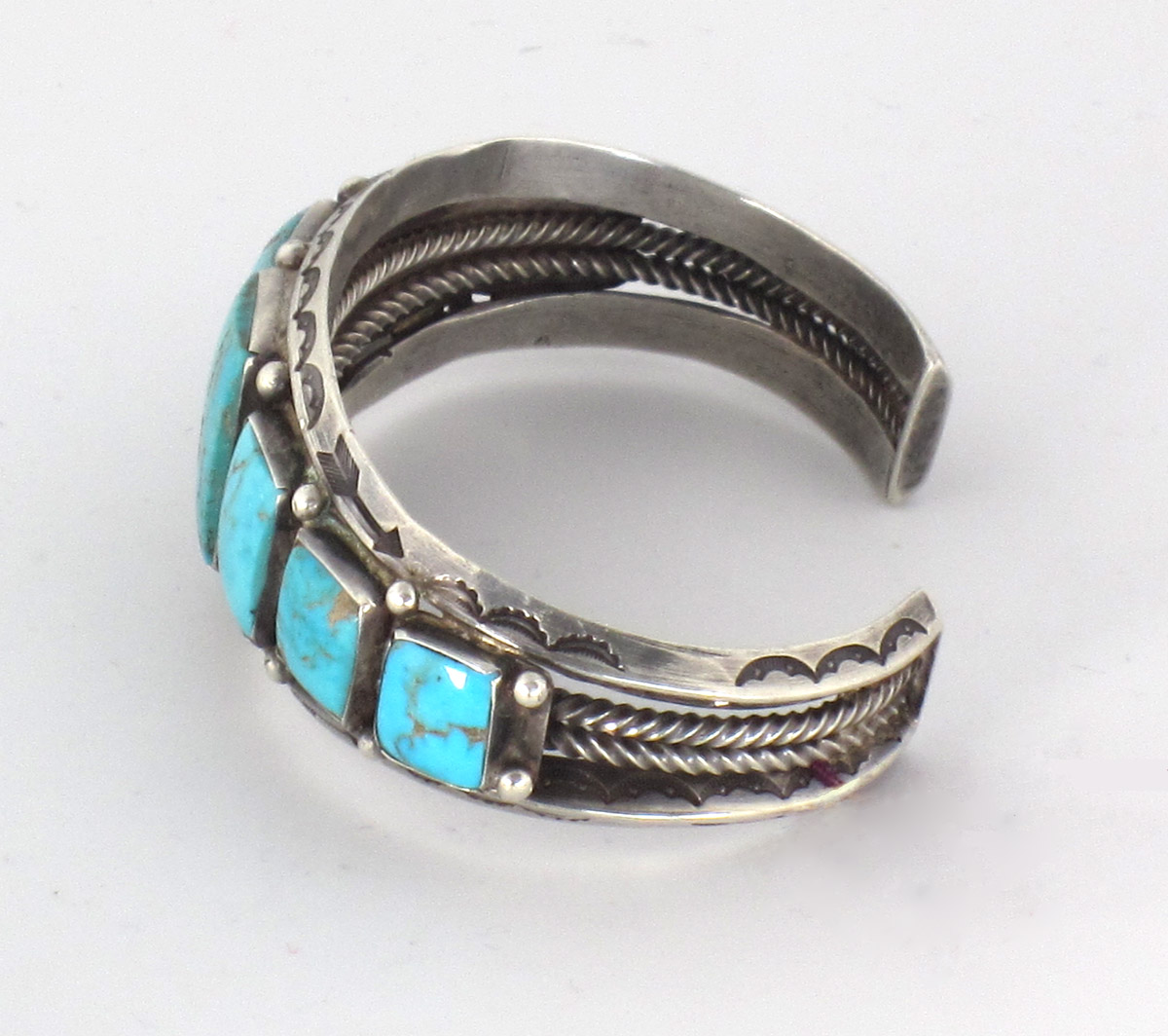 Navajo (Dine') bracelet
coin silver and hi-grade turquoise
width of band at widest point: 1 1/8"
interior dimensions: 1 7/16" side to side; 1 5/8" front to back; 1 3/16" interior opening
excellent condition
circa 1930s-1940s
$1450.
(J2164)
With beautiful silverwork and graduated rectangular turquoise stones, this bracelet is truly outstanding and presents a wonderful opportunity to the collector to own a great piece of Navajo jewelry. Upon close examination, the quality of the work and the stones is even more evident.