Navajo row bracelet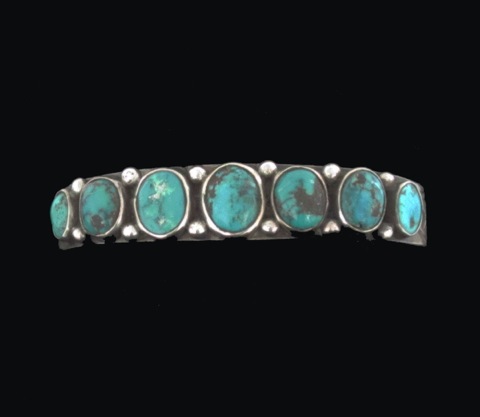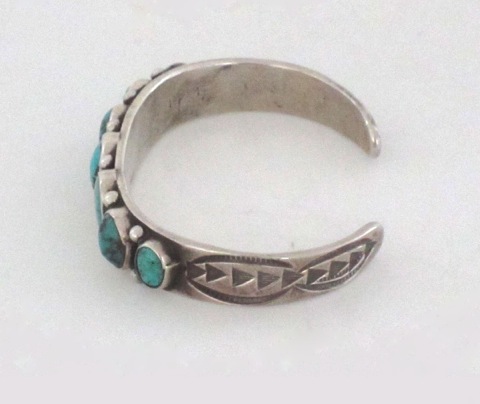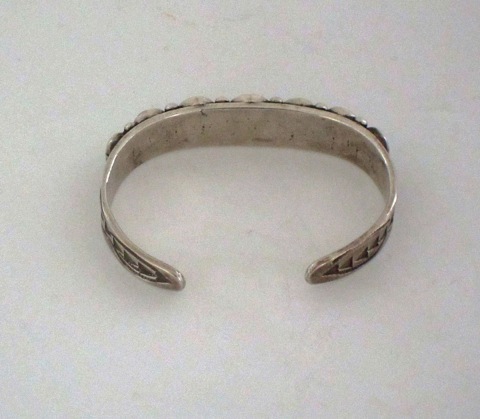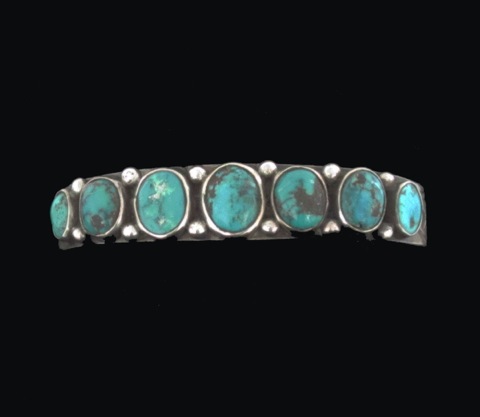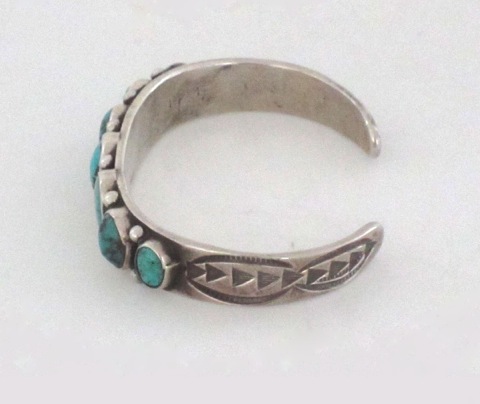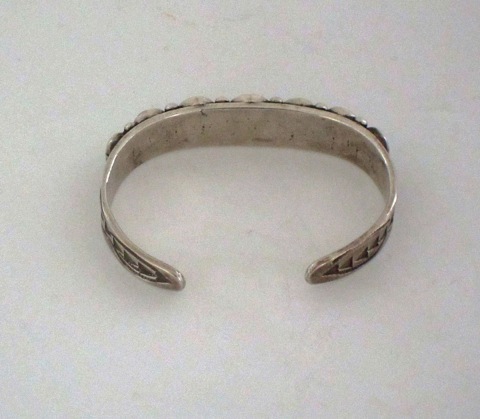 Navajo row bracelet
inside measurements:
2 1/2" diameter
back of the front to the opening: 1 13/16"
width of the band: ca 1/2" wide at the widest point
coin silver or ingot and turquoise
circa 1920s-1930s
$1150.
(J2125b)
Beautiful stones adorn this very interesting bracelet. Many men and women wear row bracelets and this bracelet is striking in its quality. The stones appear to be from the same mine and the side chiseling reflects the maker's hand efforts.