Zuni bolo with knifewing god slide and silver dangles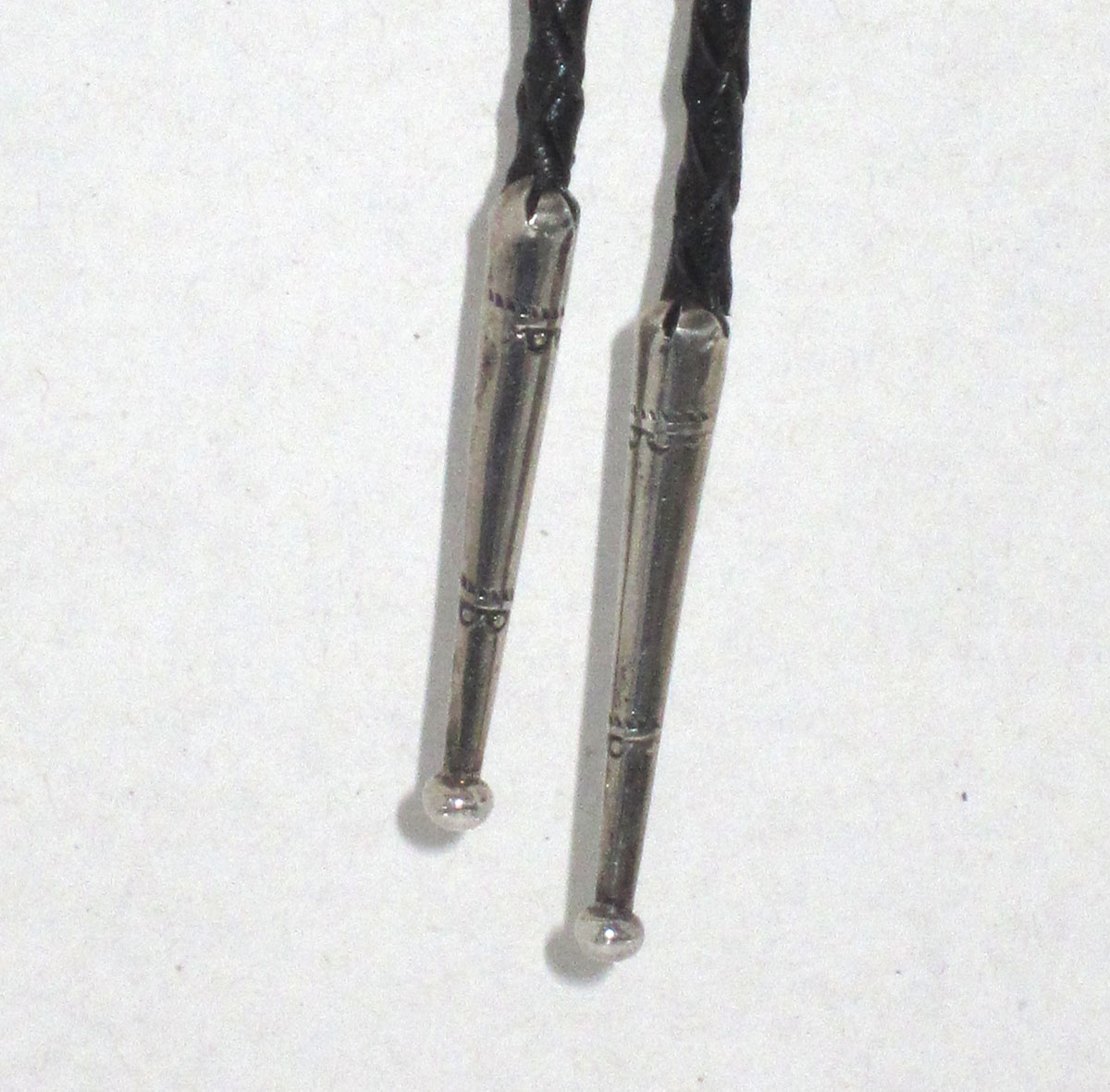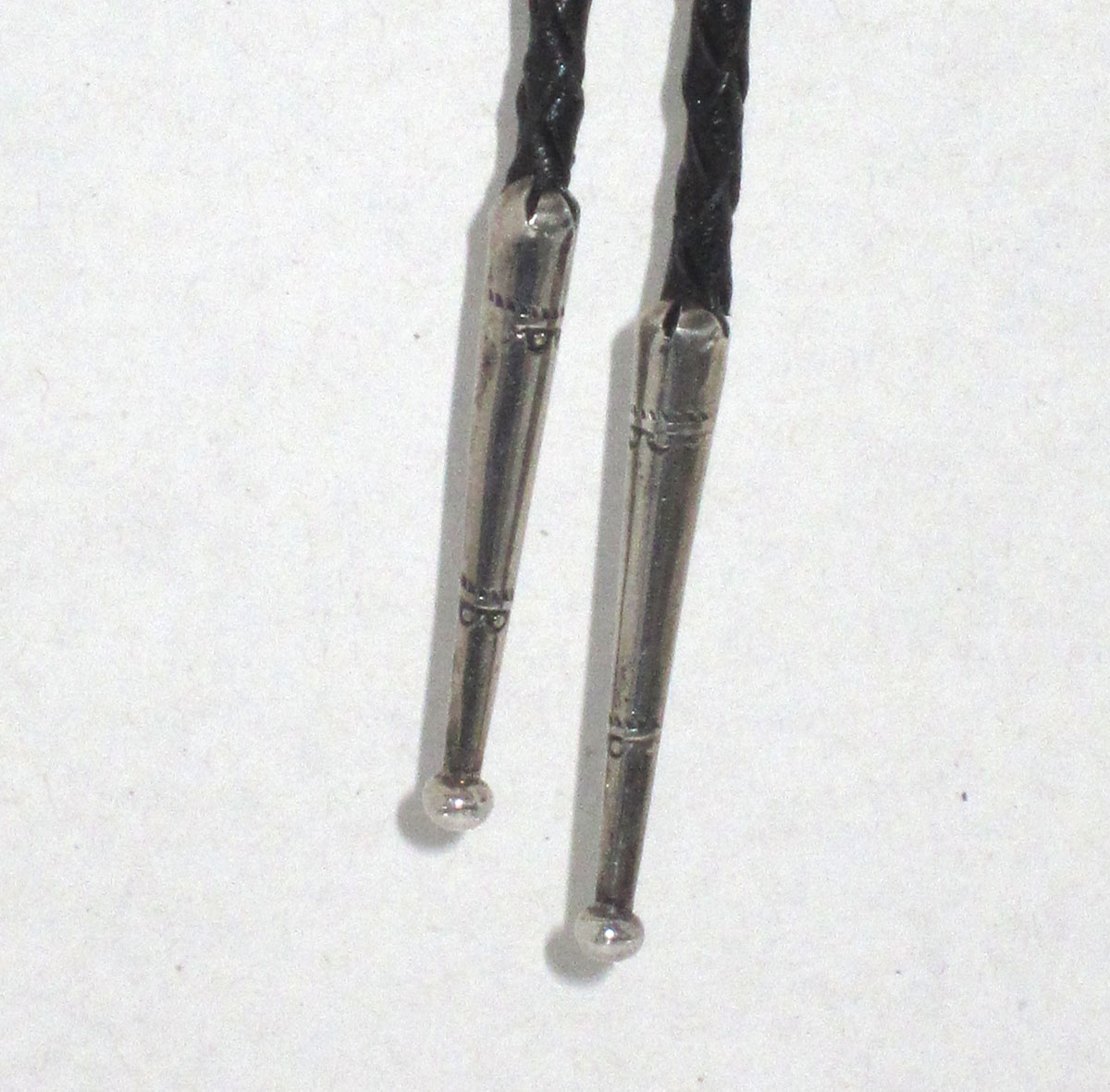 Zuni bolo with knifewing god slide and silver dangles
The knifewing figure is 1 11/16" wide at widest point x 2" long. The dangles are 1 7/8" long
Made out of silver, turquoise (Blue Gem?), spiny oyster and onyx
The bolo cord is relatively new
circa 1930-1950
excellent condition
$975.
(j2176)
This Zuni knifewing figure slide has exquisite turquoise. The channel inlay work is quite good and likely an early example of Zuni channel inlay. This is one of the most beautiful knife wing god slides that we have seen. If buyer prefers, it could be converted to a pin.
The knifewing figure was mentioned by early anthropologist Frank Cushing, who lived with the Zunis from 1879-1884. He described knifewing this way:
"This curious god is the hero of hundreds of folklore tales, the tutelary deity of several societies of Zuni. He is represented as possessing a human form, furnished with flint knife-feathered pinions, and tail. His dress consists of the conventional terraced cap (representative of his dwelling place among the clouds). His weapons are the Great Flint-Knife of War, the Bow of the Skies (the Rainbow), and the Arrow of Lightning. His guardians or warriors are the Great Mountain Lion of the North and that of the upper regions. He was doubtless the original War God of the Zunis."