Corrugated polychrome Wyandot jar by Richard Zane Smith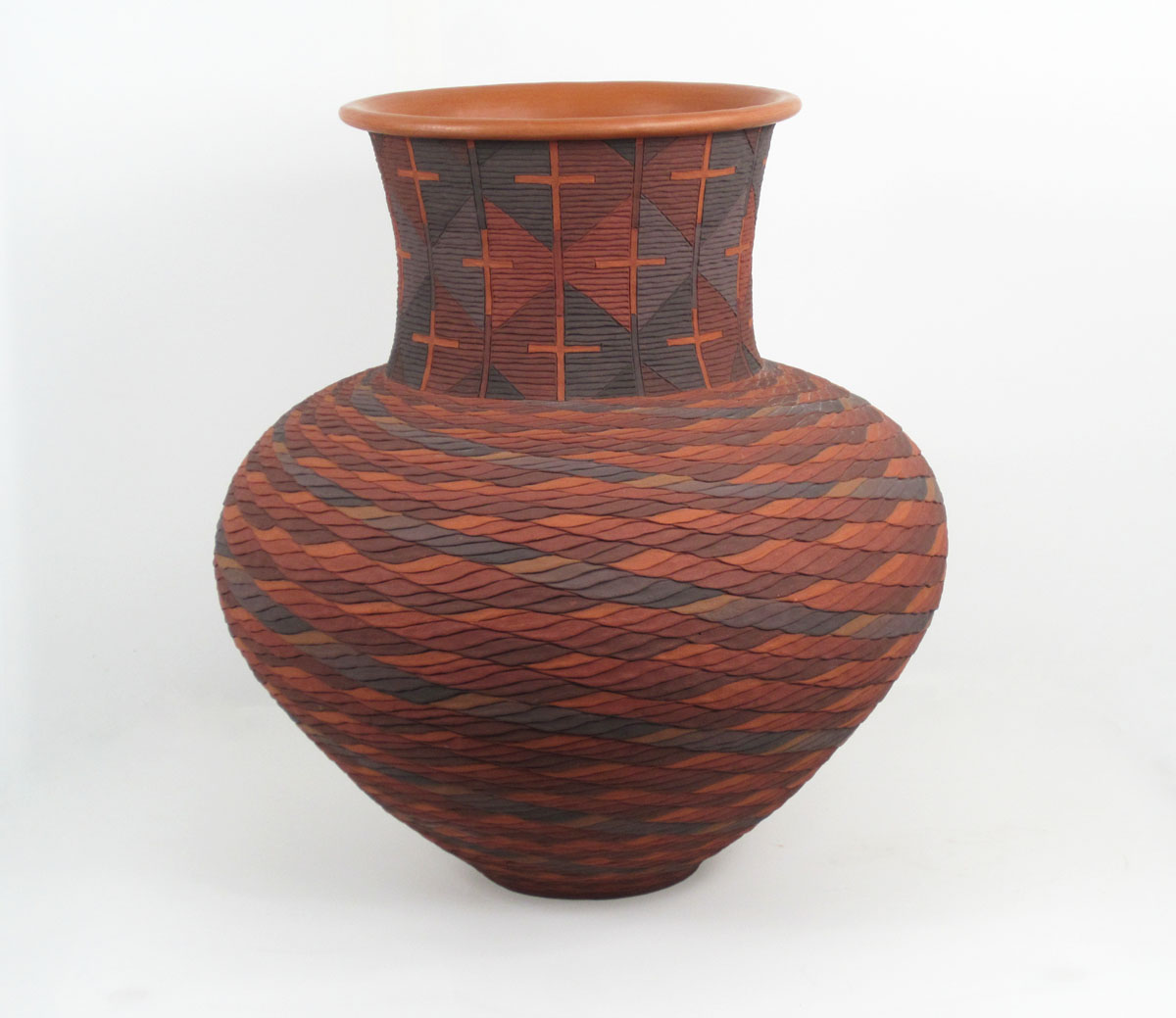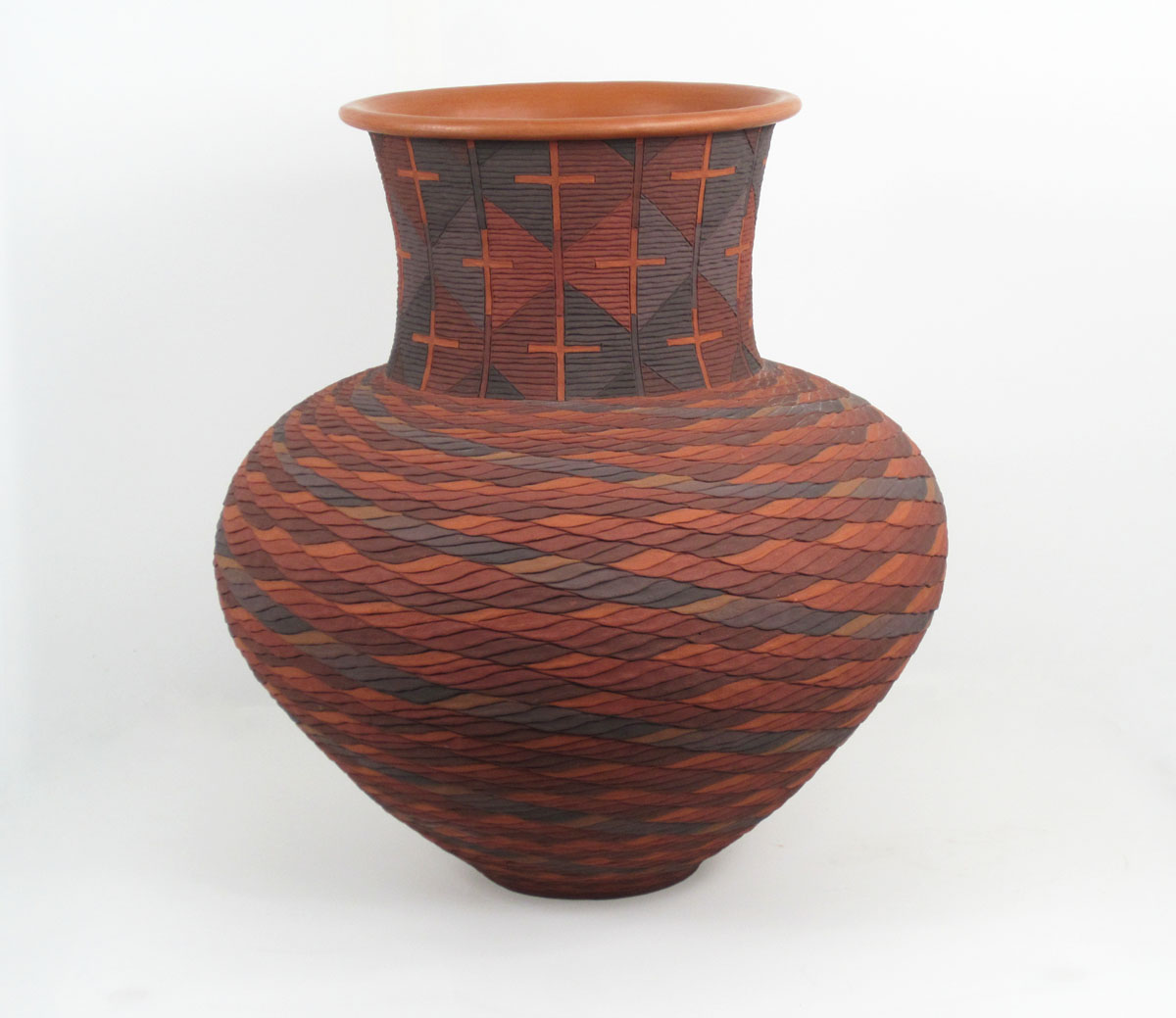 Corrugated polychrome Wyandot jar by Richard Zane Smith
entitled: "To God's Glory"
13" diameter x 13" high
excellent condition
ex: Gallery 10, 1996; Private Collection
$5900.
(mc2191)
Richard Zane Smith is an artist of Wyandot heritage. As a young man, Smith lived with the Navajo and was also exposed to Pueblo culture. Prehistoric Anasazi corrugated ware, in particular, caught his attention and inspired the technique that he uses in his pottery in which he layers very small coils of clay in order to create the corrugated-like texture.
To hear (or read) an interview about Richard Zane Smith, go to: https://www.aaa.si.edu/collections/interviews/oral-history-interview-richard-zane-smith-15914).
Zane Smith's work is unique and it has been well-received and recognized since the 1980s. Gallery 10 featured his work.